Kitchen Gadgets and Equipment Worth Their Space
Which beloved tools should be admitted to your kitchen collection?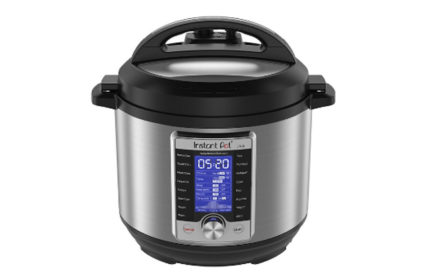 When it comes to kitchen gadgets and equipment, my motto is "buy first; think later." And if I perceive any threat of scarcity or lost opportunity—say it's the last hour of an estate sale and another shopper hovers over that vintage egg beater—I'm likely to grab it, rusty handle and all.
But right after New Year's, as I put away the holiday decorations and take a vow of simplicity (again), my mind turns to overstuffed kitchen cabinets and my hands turn to culling.
Like an admissions officer at a selective college, I evaluate everything from oyster forks to covered casseroles, asking "Why should I give you a spot in my drawer? What do you contribute to our diverse kitchen community?"
My review is holistic. I consider how often I use the gadget or piece of equipment, how many "talents" it has and how easy it is to clean (extra points if most parts go in the dishwasher). And if it's got nostalgic value or delivers my favorite comfort foods—I love you, potato ricer and popover pans—then it's a keeper.
Early Admits and A Few Regrets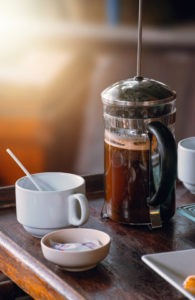 My coffeemaker scores high marks in almost every category. A few years ago, my husband and I bought a French press in our attempt to recapture our pre-kids, cool city-dweller selves. Once we admitted we each need 2–3 cuppas to get going, we re-embraced our sleek, electric 10-cup model.
To the left of the caffeine dispenser is a high-end food processor that's technically second-hand: I picked it up at a fancy estate sale, but judging by its lack of scratches and pristine buttons, its former owner preferred to eat out. What makes this food processor so useful is not only that it can chop, shred, slice and play "Chopsticks," it's got a small bowl nestled into the larger one, making me feel less lame for using a machine when I know a knife will do.
That said, I generally agree with professional chefs that if you've got a sharp chef's knife, paring knife and sturdy pair of kitchen shears, you don't need a special gadget. Once I bought into that philosophy, I tossed into the reject pile all manner of cutesy specialized gadgets. Goodbye avocado slicer and tomato huller. Farewell herb stripper, corn zipper and jalapeño corer.
I part company with the pros, however, when it comes to my garlic press, cherry pitter and handheld citrus juicer. They may be one-trick ponies, but their tricks are prize winning.
As far as appliances-that-fit-in-a-drawer go, three always make my January cut. My stick blender has turned out pot after pot of silky vegetable soups while the OXO digital thermometer chirps pleasantly every time the beef roast hits a perfectly pink medium rare. The Salter digital scale takes up no more space than a personal pizza, and it's a must-have for bakers, whose ranks I joined immediately after I interviewed the Malvern Buttery folks.
What I've discovered are not must-haves: black walnut bread lame (see advice on knives), 8-inch round brotform, and 3-well baguette baker in my favorite shade of cherry red. For the record, I have successfully baked baguettes on a pizza stone and a rimless baking sheet, both kitchen workhorses in their own right.
Top Recruits
When it comes to certain types of kitchen equipment, I apply the more-the-merrier standard. In the measuring department, I have three sets of stainless steel measuring cups, three sets of measuring spoons and 4 large glass cups with spouts and lids, which double as mixing bowls.
Excessive? Maybe, but until I master the art of cleaning up as I go, I'm willing to cede drawer space to these handy tools.
For the same reason, I make room for a gaggle of tongs, a bevy of whisks and a stand of wooden spoons and spatulas. To round out the crowd, I keep two vegetable peelers, a handled Microplane zester for small grating jobs and a cool 3-sided box Microplane (from a hardware store!) when I need lots of lemon zest and a mound of feathery Parmesan.
Wait List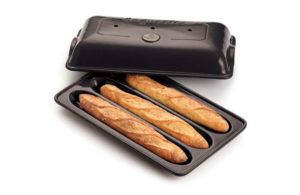 There are some pieces of equipment that I put on the wait list every year. I keep thinking that the toaster oven will come in handy for that extra green bean casserole at Thanksgiving, but it hasn't yet. And truth is, when I want toast for a crowd, I just spread the bread on a baking sheet and run it under the broiler.
The Soda Stream seemed like the ideal solution when our family's insatiable thirst for seltzer conflicted with our desire to cut down on plastic bottles. But alas our fizzy water stage has run its course.
And while I've relegated the chinois strainer and mandoline slicer to one cabinet's top shelf, I cling to the notion that the high price I paid for them was not for naught.
Legacies
The best money I ever spent was on a 7¼-quart round Le Creuset Dutch oven. Even though this enamel-over-cast-iron beauty weighs a ton and takes up one-third of a deep drawer, I will go to my dying day believing that for soups, stews, pasta, braises and even bread, there's nothing better.
My children, however, seemed underwhelmed when I announced that this pot, along with a tricked-out stand mixer, constitutes their inheritance.
Deciding which items merit a spot in my kitchen is a tough task, but this January ritual gets my New Year off to a good start … and it clears out space for that Instant Pot Ultra I plan to snag at the President's Day sales.
Laura traces her love of all things culinary to the first time she leafed through her mother's Betty Crocker's Cooky Book—which still occupies a place of honor among her 700+ cookbooks. A passionate supporter of local food, she co-founded a farmers market, judges area food contests, and anticipates restaurant openings with the excitement most people reserve for winning a Mega Millions jackpot.
back to top