Mud Row
A New Play Inspired by West Chester, PA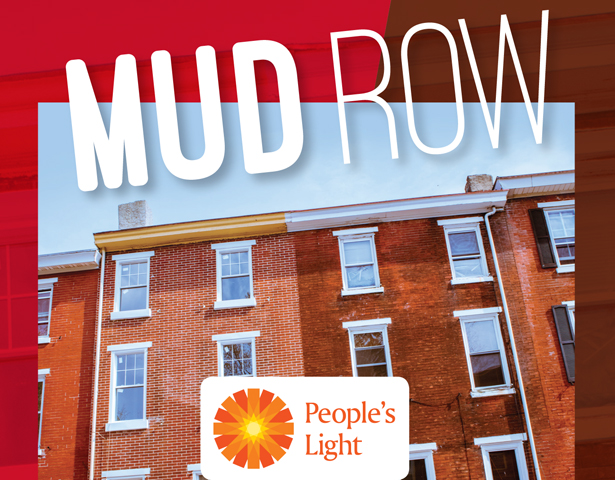 At People's Light, June 26–July 28
People's Light kicks off their summer with Mud Row—a world premiere play by hit-writer Dominique Morisseau, inspired by and set in West Chester, Pennsylvania.
Two generations of sisters navigate class, race, love and family in the historically segregated East End of West Chester. Elsie hopes to move up in the world by marrying into "the talented tenth," while her sister Frances joins the Civil Rights movement.
Decades later, estranged sisters Regine and Toshi are forced to reckon with their shared heritage, and each other, when Regine inherits granny Elsie's house. In this funny, heart-wrenching, and ultimately hopeful comedy-drama, Morisseau skillfully alternates between past and present to paint a living portrait of family legacy.
Mud Row is the second production to emerge from the New Play Frontiers Residency & Commission Program at People's Light. Through this program, the Malvern theater invites nationally renowned playwrights to the area to immerse themselves in neighboring communities, in collaboration with partner organizations, to develop new plays that explore our American identity through local stories and concerns.
Dominique Morisseau—Tony Award nominee, MacArthur Genius Fellow, former writer on Showtime's Shameless, and all-around rock star of the American theater scene—was among the first group of the New Play Frontiers' writers commissioned in 2012. During her initial research, Morisseau was inspired by the people and places surrounding the Charles A. Melton Arts & Education Center, a community beacon that has served generations of West Chester residents.
"It is always encouraging to be in the presence of the people who call the Melton Center home," Morisseau explains. "Their hearts move with the passion of people who are excited about building up the next generation. Our conversations served as much background food for Mud Row."
"I'm thrilled to premiere the play at People's Light this summer. It will be the culmination of a process that has meant a great deal to me as a writer, an activist and a woman acutely aware of the burdens and blessings of legacy," says Morisseau.
Experience this world premiere work with a local connection.
~ Gina Pisasale
If You Go:
Where: People's Light, Steinbright Stage, 39 Conestoga Rd., Malvern
When: June 26–July 28
Tickets: $35–$55, discounts available
Info: PeoplesLight.org
back to top