Mark Your Calendar!
Fall is a busy time in County Lines country. Here are just a few of the many events you'll find right in our own backyard. Be sure to check our website, sign up for our events newsletter or pick up a copy of the magazine to get updates for hundreds more.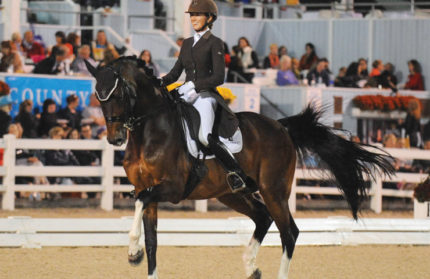 SEPTEMBER
2–4, 73rd Ludwig's Corner Horse Show & Country Fair. Equestrians compete alongside country fair fun at this community event. Rt. 100, Ludwig's Corner, Glenmoore. 610-458-3344; LudwigsHorseShow.com.
8–10, 20th Radnor Hunt Concours d'Elegance. Nationally recognized motor car exhibition and other car events. Radnor Hunt, 826 Providence Rd., Malvern. 610-644-4439; RadnorConcours.org.
9, Phoenixville Blues Festival. Local, talented musicians gather at Reeves Park for a day of the blues, great food and activities. 2nd Ave. and Main St., Phoenixville. PvilleBlues.org.
9, Pints in the Square. Celebration of local craft brewing, active lifestyles and the community. Activities for the whole family. Ellis Preserve, 3801 West Chester Pk., Newtown Square. PintsInTheSquare.com.
10, Malvern Harvest Oktoberfest. Crafters and artists, music, kids' activities, food, a beer garden and the popular Bark in the Park, promoting pet adoption. King St., Malvern. Malvern-Festivals.com.
14–17, Devon Fall Classic. Fun for the whole family at Devon's historic show grounds, featuring the Zone 2 Jumper Finals, food, shopping, entertainment and more! Devon Horse Show Grounds, Lancaster Ave., Devon. 610-688-2554; DevonHorseShow.net/Fall-Classic.
14–17, Plantation Field Horse Trials & Fair. Top international riders compete in dressage, crosscountry and show jumping. 387 Green Valley Rd., Unionville. 484-883-2917; PlantationFieldHorseTrials.com.
16, Canine Partners for Life Open House & Cow Bingo. Family fun includes service dog demos, kennel tours, games and cow bingo. 334 Faggs Manor Rd., Cochranville. 610-869‑4902; K94Life.org.
17, Shugart's Sunday at Historic Sugartown. Live music, BBQ, hayrides, family activities. Historic Sugartown, 690 Sugartown Rd., Malvern. 610-640-2667; HistoricSugartown.org.
17, Chester County Restaurant Festival. Over 70 restaurants serve up their best to sample, plus other vendors. Gay & Market Sts., West Chester. Rain date, Sept. 24. 610-436-9010; DowntownWestChester.com.
26–Oct. 1, Dressage at Devon. Top horses and riders from around the world compete. Festival Shops, too. Devon Horse Show Grounds, Lancaster Ave., Devon. 610-517-0849; DressageAtDevon.org.
30, Brandywine Conservancy & Museum of Art's Bike the Brandywine. In celebration of the 50th anniversary, take a bike ride around the Brandywine Creek Greenway. 610-388-2700; Brandywine.org/BikeRide.
30, Kennett Square Brewfest. Enjoy 90 regional micro-brewers offering samples. Food from local restaurants. 600 S. Broad St. 610-444-8188; KennettBrewFest.com.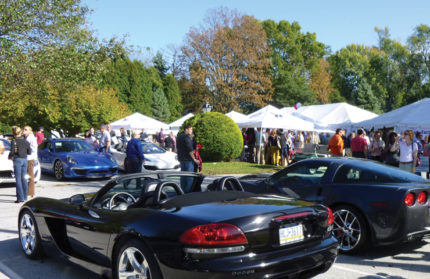 OCTOBER
1, Marshallton Triathlon. Bike, canoe and pace-walk at this family-friendly event with music, food and drink. Benefits West Bradford Fire Co. Rt. 162, Marshallton. MarshaltonTriathlon.net.
5–7, King of Prussia Beerfest Royale. Craft and international beer, live bands and KOP's finest food. Under grand tents, outdoors at King of Prussia Mall. KOPBeerfest.com.
6–8, Main Line Antiques Show. The only antiques show on the Main Line. Benefits Surrey Services for Seniors. 610 King of Prussia Rd., Radnor. 484-580-9609; MainLineAntiquesShow.com.
6–8, Delaware Auto Show. Find your next car at this family-fun event where you can see the latest 2018 models all in one place. Benefits Exceptional Care for Children. Chase Center on the Waterfront, 815 Justison St., Wilmington. 302-324-2543; DelawareAutoShow.com.
7, 77th Chester County Day Tour. Walking tour of Marshall Square Park area in West Chester Borough and the northwest quadrant of Chester County. Benefits Chester County Hospital. 610-431-5301; ChesterCountyHospital.org.
7, Paoli Blues Fest. For blues lovers and just about anyone who likes to eat, dance, shop and enjoy great music. Plus a beer garden and KidZone. New location: Paoli Presbyterian Church, 225 S Valley Rd., Paoli. PaoliBluesFest.com.
7, Phoenixville Food Festival. Includes food trucks, local restaurants, great vendors and musical acts. Free shuttle service in the Borough. PhoenixvilleFoodFestival.com.
15, Dilworthtown Inn Wine Festival—Crush Cancer. Great wines to sample and buy, a silent auction, car show, shopping. Benefits Chester County Hospital. 1390 Old Wilmington Pk., West Chester. 610-431-5329; ChesterCountyHospital.org.
19–21, The Great Pumpkin Event. 60 carvers participate in this traditional pumpkin carve and show. Chadds Ford Historical Society, Rt. 100 N., Chadds Ford. 610-388-7376; ChaddsFordHistory.org.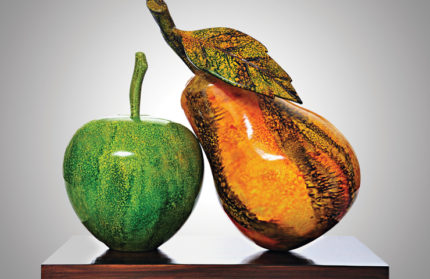 NOVEMBER
5, 83rd Running of PA Hunt Cup. Timber racing, tailgating, carriages. Benefits Chester County Food Bank, Work to Ride and Upland Country Day School. Rt. 926 & Newark Rd., Unionville. 484-888-6619; PAHuntCup.org.
8–12, The Philadelphia Museum of Art Contemporary Craft Show. This premier show and sale includes 195 of the finest and most dynamic craft artists in the country. PA Convention Center, 12th & Arch Sts., Philadelphia. 215-684-7930; PMACraftShow.org.
14–19, The Playhouse on Rodney Square—The Wizard of Oz. The entire family will be captivated as they travel down the Yellow Brick Road and beyond. DuPont Bldg., 1007 N. Market St., Wilmington. 302-888-0200; ThePlayhouseDE.org.
15–Jan. 14, Media Theatre—Disney's Beauty and the Beast. The film comes to life in this romantic and beloved take on the classic fairytale. 104 E. State St., Media. 610-891-0100; MediaTheatre.org.
15–Jan. 7, People's Light—Aladdin: A Musical Panto. This seasonal Panto is always a family treat, full of fun and audience participation. 39 Conestoga Rd., Malvern. 610-647-1900; PeoplesLight.org.
18–19, Kennel Club of Philadelphia National Dog Show. Top breed dogs contend for Best In Show. Nov. 18 is The National Dog Show, to be broadcast nationwide on Thanksgiving Day. Greater Phila. Expo Center, 100 Station Ave., Oaks. 484-362-2682; NDS.NationalDogShow.com.
back to top