March Events In and Around Chester County
Our top picks for events this month
West Chester's Restaurant Week
Through March 6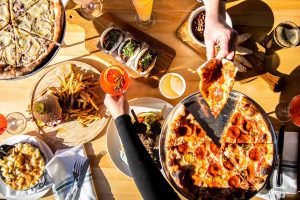 A fun-filled week and the perfect opportunity to support your favorite restaurants or explore something new. West Chester's culinary masters will create special multi-course prix fixe menus featured for one week only. Dine-in and takeout options available. For a list of participating restaurants, visit DowntownWestChester.com/Event/West-Chesters-Restaurant-Week.
"Put a Bird On It" Exhibit at The Art Trust
March 2–April 22
The exhibit features three contemporary artists whose work represents, incorporates or is inspired by birds. Exhibiting artists— Jeremy McGirl, Rinal Parikh and Annie Patrizi—display a wide variety of styles from painting and mixed media collage to work incorporating found objects. Mar. 4, Opening Event, 5 to 8:30 p.m.; Mar. 31, Artists' Talk, 7 to 8 p.m.; Apr. 21, Closing Event, 5 to 8:30 p.m. The Art Trust at Meridian Bank, 16 W. Market St., West Chester. TheArtTrust.org.
Louis Comfort Tiffany: Treasures from the Driehaus Collection at the Delaware Art Museum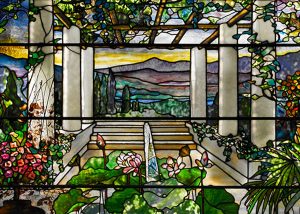 March 12–June 5
The exhibition showcases Tiffany's innovative work in leaded and blown glass, including stellar examples of his famous windows, lamps and vases. His love of the natural world inspired floral-themed vases and lamps, delicate vegetal candlesticks and dramatic landscape windows. 2301 Kentmere Pkwy., Wilmington. Wed.–Sun., 10 a.m. to 4 p.m. $6–$14. 302-571-9590; DelArt.org.
John Oates with Guthrie Trapp: An Evening of Song & Stories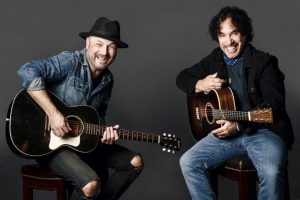 March 16
Sit back and experience a once-in-a-lifetime, intimate musical performance by John Oates and Nashville super guitarist Guthrie Trapp. The two will share an eclectic blend of blues-folk and mega-hits enhanced by glimpses behind-the- scenes from their fascinating musical lives. The Colonial Theatre, 227 Bridge St., Phoenixville. 7:30 p.m. $39.50–$75. 610-917-1228; TheColonialTheatre.com.
Chester County Community Foundation Food for Thought: Sweet Charity Edition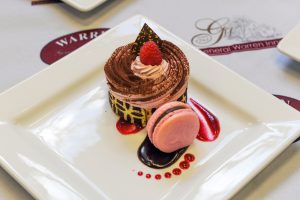 March 21
Fun, food and philanthropy— Chester County's finest dessert chefs showcase their delectable creations at this annual fundraiser. Guests get to judge their favorites. Benefits the Foundation's work with legacy philanthropy. Whitford Country Club, 600 Whitford Hills Rd., Exton. 5 p.m. to 7:30 p.m. ChesCoCF.org.
back to top