Make the Choice of a Lifetime: Choose an Independent School
Independent schools produce independent people, so consider this option for your child.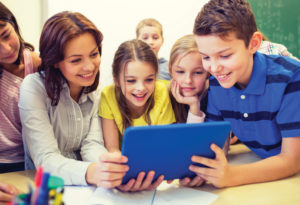 The Greater Delaware Valley is blessed with a wide variety of school choices: public, charter, parochial and proprietary, as well as an abundance (over 130!) of independent private schools.
There's a strong history of independent education in our region—in fact, some of the nation's oldest and finest schools are found here. We also boast the densest geographical concentration of independent schools in the country.
Producing Independent People
With all of these education options, why choose an independent school? One of the foremost reasons is that a good education should prepare a child for life, not just for tests. Independent schools do this best.
Independent schools offer a value-added educational experience. This approach combines academic rigor and nurture with character education, civic engagement and service-learning, as well as the opportunity and encouragement to explore a wide range of extra-curricular interests—particularly in sports and the arts.
In addition, independent schools support their students' strengths and interests, foster critical thinking and a life-long passion for learning. The goal is to prepare your child, not just for tests, but for life. Although, of course, test preparation is a part of the educational mission—and is needed as a path to college—this skill is merely a means and not an end.
Instead, the key goal of independent schools is to produce independent people.
Shared Mission
Independent schools vary in size, grade levels served and specific mission. Yet what they all share in common is a strong commitment to the highest standards of educational quality and the well-being of children. Independent schools strive to create diverse school communities that reflect the real world and are leading innovation in teaching and learning practices that a 21st-century global education requires.
Virtually all independent school graduates matriculate to college. Studies show that a higher percentage complete college in four years. In fact alumni who return to their schools after their freshman year consistently report how well prepared they were for college.
Independent schools also inculcate life skills that carry students beyond college. Research shows that a higher percentage of independent school graduates maintain a healthy lifestyle, pursue outside interests and give back to their community.
Educators at independent schools believe the primary factors that contribute to these successful outcomes are:
Small school and class size, which allow each child to be known,
Teachers that students remember for life because high quality teaching encourages passion and curiosity,
Education of the whole child, including mind, body and spirit,
Diverse school communities that reflect real-world demographics and
Availability of financial assistance—36% of students in ADVIS schools receive financial aid.
What is an Independent School
So, what is an independent school and how is it different from a private school? First, let's clarify some terms.
Though most people use the term "private school" when talking about independent schools, there are important differences. All independent schools are private, but not all private schools are independent.
Independent schools are governed by a board of trustees solely responsible for the school. These schools are supported by tuition, charitable contributions and endowment income, rather than government or church funding. These conditions make independent schools free to determine their own educational mission and how to best achieve it.
In contrast, private schools can be for-profit or not-for-profit, and many are faith-based, governed and partially funded by a church board or larger denominational entity that determines mission and curriculum. While 10% of schools in the U.S. are private schools, just 1% are truly independent.
Independent schools vary greatly. By their very nature each independent school determines its own mission and educational program.
There are schools of all sizes, types and settings. You'll find larger PreK–12 schools and very small elementary schools, boarding and day schools, special needs schools, single-gender and coed schools, religious and secular schools, and rural, urban and suburban schools.
Some independent schools are dedicated to serving marginalized communities. Others are traditional and still others are progressive. While some schools are formal, others are informal—for instance, some schools require uniforms and others have relaxed dress codes. At some schools, students may call their teachers by their first names, while other schools use titles and surnames.
Despite these differences, what all independent schools have in common is a fundamental commitment to student well-being and helping children thrive by achieving personal and academic excellence.
How to Find the Best Match
There is an independent school for every child. But with so many options, it can be overwhelming to know how and where to begin looking for the right school.
There are many resources available to help parents select a good match for their child, including the websites of individual schools.
In addition, the ADVIS website is designed to help with your search. After exploring the resources on the site and developing a list of schools based on geography, your child's needs and interests, and your family's values, you may want to visit each school, either by attending an open house, or contacting those schools for a campus visit.
You'll find helpful information at ADVIS.org, and be sure to check out the Family Resources section. Additional details about buses, financial aid and using 529 plans for tuition are available from each school.
Choose an independent school—it's the investment of a lifetime. 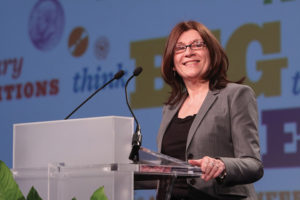 ADVIS is a nonprofit association that works to support and strengthen its member schools through professional development and to inform families about independent private education. Its 130 member schools in PA, NJ and DE educate 45,000 students in the Greater Delaware Valley region. Learn more at ADVIS.org and Twitter@advischools.
back to top