Major Relaxation for Your Micro-Wedding
No need to miss out on all the traditional bridal pampering
Yes, weddings look different this year.  We've traded in mega-gatherings of distant relatives and far-flung friends for more intimate celebrations with a smaller circle. Backyards and childhood homes have become the preferred wedding venues for many.
For this smaller scale celebration, the details are more important than ever. But one thing that doesn't need to be scaled back is the bride's preparation for the wedding.
Regardless of the size of the event, brides (and their bridal parties) will still want to relax, de-stress and be pampered. Options range from luxuriating in a soothing massage or facial, getting professional hair and makeup prep, to enjoying a weekend getaway with your bridal bubble.
Luckily our local salons and spas are prepared to safely pamper and beautify you to prep for your big day.
Bridal Prep
Keep your bridal glow turned up at a 10 by treating yourself to a personalized selection of beauty treatments during the weeks leading up to the wedding day. You'll want to be ready for your  photo, video and Zoom close ups.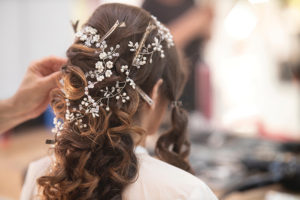 Plan ahead using the bridal timeline from Jillian Grace Salon in West Grove—a perfect tool for staying organized. The convenient bridal blueprint helps schedule all your necessary beauty appointments. Starting the month before your wedding, book your hair and makeup trials and facials, plus your manicure and pedicure with a team of estheticians, hair stylists and makeup artists.
If the wedding planning is turning up the stress dial, turn it down by spending an afternoon of relaxation at Joseph Anthony Salon in Glen Mills. Enjoy a variety of facial and massage options, like an invigorating HydraFacial treatment, a customizable facial to improve any skin concerns, or a micro-dermabrasion facial to leave your skin looking youthful and bright.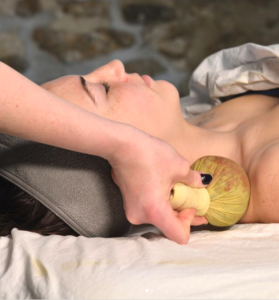 Share the pampering with your groom with a couples massage for some stress-free pre-wedding bonding.
You can also make a day of it—a spa day—by booking your bridal bubble for treatments at Kindred Skincare Co. in Chadds Ford. Tuesdays at Kindred allow private parties to reserve the space all to themselves. A great option for a bride and her bridesmaids to enjoy a self-care day in an extra safe way.
This option lets up to four people rotate through the space for facials, while others can enjoy a hand and foot treatment in the relaxation room. Need more pampering? Try a Maskne express facial, cocoa and orange lip scrub and an eye express treatment. Plus you can snack on a tempting lunch spread from Talula's Table, decadent chocolates from Neuchatel, and refreshing kombucha from Baba's Brew.
Hair and Makeup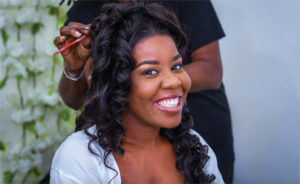 If you've been dreaming about your wedding ever since you were little, you must have a Pinterest board filled with hair and makeup inspiration. And your wedding is the time to get the pros to help you achieve your perfect look.
Thankfully plenty of local salons offer beauty consultations and teams of professionals ready to help up your glam quotient. Check out Currie Hair Skin & Nails and Avante Salon & Spa for private appointments with one of their make-up masters and hair stylist stars. Best to book a consultation and make-up and hair trial run to ensure you love your special look for the big day!
If you want to DIY, Currie Hair Skin & Nails also offers makeup instructions to teach professional tips and tricks to help you feel more confident in your glam-abilities.
More options: get a lash lift or brow tint to replace some steps in your makeup routine with the bonus of longer-lasting beauty benefits. Head to Luxe Salon & Spa for specialty eyelash treatments to make your eyes pop—even with a mask on! Go dramatic with full volume eyelash sets or keep your look natural with a light eyelash lift and brow tint. Plan ahead to avoid trying to apply those finicking false lashes as your guests are gathering outside for the big day.
Weekend Getaway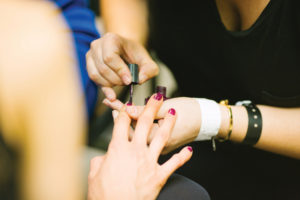 Although many destination bachelor and bachelorette parties were ditched or postponed to keep everyone safe, you can have a scaled down local pre-celebration. Book a relaxing weekend away with your bridal bubble at The Inn & Spa at Intercourse Village, filled with local shopping, delicious take-out and a full spa day.
Have an entire floor to yourself, compete with safety procedures like contactless self-check in and self-check-out. Staff will not enter your room during your stay but will make sure everything is readily available for a relaxing bridal getaway.
While the onsite spa is closed for now, they're partnering with neighboring Serenity Day Spa for services like therapeutic massages, bride-to-be treatments and signature serenity manicure and pedicure, complete with relaxing hand and foot massages.
Or consider an "Earlymoon" with you and your significant other. Add in a weekend trip before other pre-wedding festivities for a chance to de-stress and reconnect before tying the knot. Head to Wild Wisteria Bed & Breakfast (previously the Pennsbury Inn) for a romantic getaway in their Rose Suite, complete with picturesque views of the garden and grounds.
At-home self-care
Decided to go DIY? Keep your skin and hair prepped and ready for your big day by investing in quality products for your at-home pampering.
Try Carrello by Currie Natural Beauty Line available at Currie Hair Skin & Nails locations. Pick up an eye contour serum to minimize
puffiness and reduce dark circles, a nourishing hair mask to add volume and shine and a lip serum to prepare your pout for that first kiss. You'll have the perfect bridal routine set up while supporting a local salon.
And don't forget about your hair care! Keep that fresh-out-of-the-salon look going by purchasing the same high-quality products used by the pros at the salon.
Ask your stylist which products will keep your hair its shiniest, fullest and healthiest as you plan for a perfect hair day. Not only will your hair look its best leading up to the wedding date, but you'll also be shopping small by purchasing products directly from your favorite businesses.
With all this pampering, you'll be ready for your big day!
back to top