Loving Lancaster County
It's close, it's got history and the arts, there are plenty of great things to eat and drink. So why not plan an excursion to neighboring Lancaster County this summer ... or fall? Maybe even stay on a farm.
Farmstays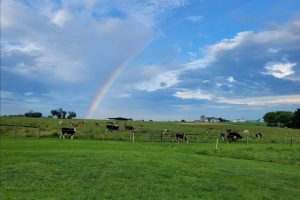 Where to stay during a getaway to Lancaster County? Of course, there are several of the mainstream vacation spots — a Mariott, Hilton, Double Tree.
But why not try a farmstay and get in the spirit of the place? Several working farms will let your family spend one or several days grooming horses, chasing goats, milking cows, feeding chickens and gathering eggs. Or if you prefer, just take in the idyllic farm life from a rocking chair on the veranda.
Here are a few: Rocky Acres Farm Bed & Breakfast, Landyshade Farm House, Verdant View Farm Bed & Breakfast, Beacon Hollow Farm Amish Guest House, Eby Farm Bed & Breakfast, and Country Vistas Bed & Breakfast.
But there are many others. Try one out! Get your hands dirty! See DiscoverLancaster.com.
Music and Theater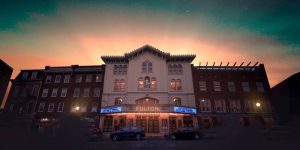 Enjoy another side of Lancaster County by exploring the arts. The Fulton Theatre in downtown Lancaster City was built in 1852 and was once dubbed "The Grand Old Lady of Prince Street." But business soured until 1995, when it reopened with a performance of Stephen Sondheim's "Company," and it has been going strong since. This summer it will feature "Jersey Boys" through August 7.
Operated by the Prather family, the Dutch Apple Dinner Theatre is 35 years old and has produced practically all the major hits of Broadway — "Oklahoma!," "Guys and Dolls," "Fiddler on the Roof" and more, usually six to eight plays a year. This July it features "The Little Mermaid." And treat yourself to a buffet as well!
American Music Theatre specializes in classic acts. For example, Dion — yes, he's still alive — is performing on July 8. Frankie Valli and the Four Seasons — also still performing — on July 29. AMT also hosts tribute shows — Patsy Cline on July 10 and Led Zeppelin on July 22. See their website for the complete lineup, AMTShows.com.
For something different, Sight & Sound Theater in Ronks brings the Bible to life. See "David" live on stage through 2022.
In Paradise, the Magic & Wonder Theater is featuring "Mystery," a magic show, and "Jukebox Jive," a musical variety show, through October 29. It also serves appetizers and desserts.
Beer
Lancaster is also known for beer. In the early 1800s, it accounted for 7% of all the beer brewed in the U.S. – over 200 thousand barrels annually. There were brewers in the county before the 1700s. Today there are more than 30.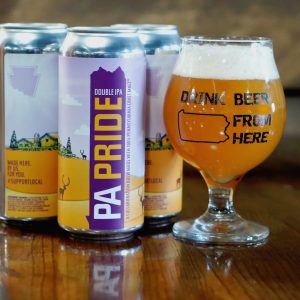 When Prohibition began in 1919, production was stifled … somewhat. After 1933, breweries reopened but suffered at the hand of the mass-production breweries. In 1956, the last Lancaster brewery turned off its taps.
Then in 1987, Stoudt's Brewing, headed by Carol Stoudt, the first female brewer since Prohibition, became a pioneer in the craft brewing world (sadly, Carol retired in 2020). Other early craft breweries included Lancaster Brewing in 1995, followed by Tröegs Independent Brewing in 1997. Since then, the craft brewing industry has grown immensely.
Some labels to sample are Artifice Ales & Mead, Black Forest Brewery, Bube's Brewery, Our Town Brewery, Wacker Brewing Company, Columbia Kettle Works, Mad Chef Craft Brewing, Springhouse Brewing Company, Isaac's Brewhouse, Stoudt's Brewing Co. and Hunger-N-Thirst.
Or visit one of Lancaster County's taprooms. For example, the British-style pub, Bulls Head Public House in Lititz Springs was named the best beer bar in the country by USA Today!
Essen und Essen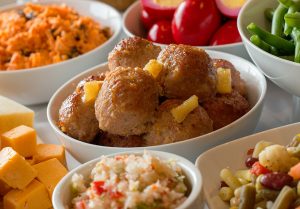 You gotta eat, and Lancaster is the land of the smorgasbord. When you think of eating here, give up on calorie-counting. Dutch comfort food won't lend itself to a slim waistline. Think of what meals were like in Germany before the 20th century — starch, meats, pie, cream. All in quantity. All you can eat.
There are several buffets that will test your belt loops. Miller's Restaurant & Smorgasbord in Paradise has been welcoming guests since 1929 and may be the most popular.
Shady Maple Smorgasbord in East Earl is well-known and the largest. And you can do your grocery shopping at the same time!
"Come Hungry. Eat Hearty. Go Home Happy." That's Bird-In-Hand Family Restaurant & Smorgasbord's motto. Visit the Bird-In-Hand Stage while you're there.
At the Ballpark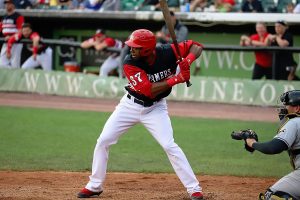 All that beer would go great with a hotdog and a baseball game. The Lancaster Barnstormers are a minor league baseball team, playing in the Atlantic League in Clipper Magazine Stadium. The stadium, which can seat 7,500, sports a Kids Play Area, with a carousel and inflatables, and fireworks on Saturday nights.
The Barnstormers have a full schedule in July. Their last championship was in 2014. Home games begin with the Staten Island Ferry Hawks on July 1 and 2. Then they play the York Revolution — a heated rivalry, with the Revolution winning seven seasons and the Barnstormers winning six — the Wild Health Genomes, High Point Rockers, the Charleston Dirty Birds and the Southern Maryland Blue Crabs. The season continues through October to extend the fun.
back to top