Longwood's Fountain Garden Returns
May 27th marks the premiere of Longwood's "Summer of Spectacle."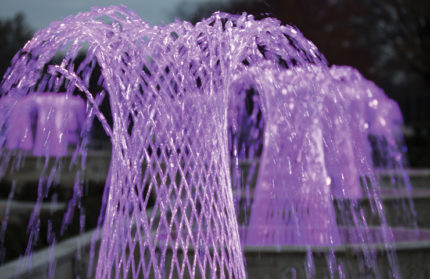 After a two-year, $90 million revitalization, the crown jewel of fountains returns with shows, fireworks, tours and programs for a season of celebration. Make your reservations now!
A "Summer of Spectacle" at Longwood Gardens promises dazzling daily fountain shows, plus concerts and special events including Grammy Award-winning artists, regional symphonies, local musicians and more.
Highlights of this massive project include a complete restoration of 4,000 pieces of limestone, new mechanical and electrical infrastructure, and a brand new Garden experience, the Grotto—a space for quiet contemplation. To improve guest comfort and access to the five-acre fountain area, enhanced pathways, elaborate boxwood hedges, inviting alleés and custom benches have been created.
Cutting-edge technology will bring even more colorful displays, choreographed fountain and firework displays, and jets shooting to heights of 175 feet! The revitalized Main Fountain Garden is stunning in every way.
The gardens will extend visiting hours on Thursdays, Fridays and Saturdays for illuminated Fountain Shows. And the popular Fireworks & Fountains shows, featuring illuminated fountains and fireworks choreographed to music, will return with six shows: May 28, July 2 & 22, August 12, September 2 & 16.
A note to the wise: These tickets will surely sell out, so act soon. And remember, these are timed tickets, so plan accordingly.
1001 Longwood Rd., Kennett Square. Summer hours beginning May 27: Sun.–Wed., 9 to 6; Thurs.–Sat., 9 a.m. to 10 p.m. Admission is by timed ticket only. Tickets: $12–$23. 610-388-1000; LongwoodGardens.org.
back to top