Lights Out: Nat "King" Cole
Nat "King" Cole Resonates Louder Than Ever Before in the World Premiere of Lights Out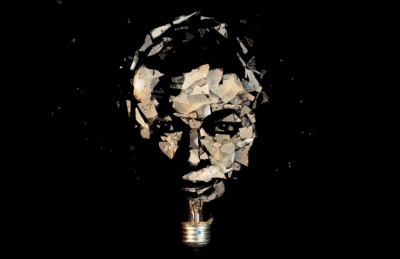 With more hit singles than Sinatra or Elvis, Nat "King" Cole is a bona fide household name and was the first major black performer to headline a nationally broadcast television show in 1956.
The implications of Cole's precarious position as a Black man with mainstream success compelled renowned artists Colman Domingo and Patricia McGregor to explore the man behind the classy suits and silky melodies and to co-write Lights Out: Nat "King" Cole. Featuring Dulé Hill in the title role, this world premiere starts its almost two-month run at People's Light on October 11.
The play celebrates Cole's unique talents, but also seeks to unsettle the nostalgia that envelops Cole and his commercial success. Domingo explains: "His demons are as resonant for our time as his music. Together, they tell a story about identity, creativity, commerce and celebrity that's more relevant today than ever."
Domingo and McGregor join forces with acclaimed actors Dulé Hill (Psych, The West Wing), Daniel J. Watts (original casts of Hamilton and Memphis), and an ensemble of live musicians to present a show as enthrallingly complex as the icon at its center.
A seamless combination of music and drama, Lights Out opens on one of the most striking moment of Cole's career: the final broadcast of his groundbreaking television program in 1957. Thanks to Cole's talent and charisma, the variety show was wildly popular, achieving high ratings nationwide. Yet, failing to get a national sponsor, it ended after only one year.
Referring to the critical mass of advertising agencies in New York City, Cole famously quipped, "Madison Avenue is afraid of the dark." Lights Out takes inspiration from the emotion beneath these words. Weaving together performances by Cole (Hill), Sammy Davis, Jr. (Watts), Eartha Kitt, Peggy Lee and others—along with introspective backstage and on-stage moments—the creative team explores the dreams and dilemmas Cole could never fully share on screen.
Whether you're 18 or 80, from Phoenixville or L.A., Lights Out will captivate you. This music-infused, theatrical exploration of a man who battled society's strict boundaries even as they ensnared him will do Cole justice and leave audiences mesmerized. Like the title of one of Cole's hits, it's "Unforgettable."
---
If You Go:
Where: Steinbright Stage, People's Light, 39 Conestoga Rd., Malvern
When: October 11th to December 3rd
Tickets: $29 and up, available online and at 610-644-3500
Coming Soon: Aladdin: A Musical Panto
back to top