Learning That Lasts a Lifetime
Chester County Night School has a new name!
Henry Ford once said, "Anyone who stops learning is old, whether at 20 or 80. Anyone who keeps learning stays young." Fortunately, Chester County has had a fountain of youth for 66 years: Chester County Night School.
Now, co-directors Leslie Heisman and Jill Johnson, along with the Board of Directors, are proud to unveil the organization's new name: Chester County Lifelong Learning (CCLL). The old name "just limited us and doesn't convey what all our nonprofit offers the local community," Heisman explains. The new name better reflects their mission to provide lifelong learning to Chester County residents—of all ages and levels of education.
Humble Beginnings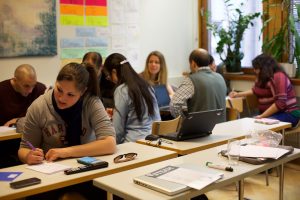 The former Chester County Night School got its start in 1955 at the kitchen table of Bill Mitman, Sr. and his wife, Doris. The couple noticed local schools were all shuttered at night, and so they thought of a way to make good use of the classrooms. With the help of some friends, the Mitmans wrote the first course catalog for this new venture.
The night school initially offered just 15 classes, ranging from the practical (shorthand and typing) to the unusual (like lampshade making). It's easy to see CCLL has the same spirit today as it did when it started, teaching useful skills as well as providing residents of Chester County and surrounding areas with unique opportunities to break out of their comfort zone.
Courses for All Interests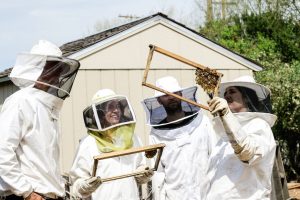 Today CCLL's catalog is mailed to 175,000 local households and includes over 250 classes for each of its two semesters a year. Classes are offered in-person and remotely, at night as well as during the day and on weekends. The program has also expanded its territory, hosting classes not just in schools, but also in other community hubs such as libraries and churches.
The upcoming semester begins April 4, with plenty of exciting courses—from the ever-popular Art of Beekeeping and Backyard Chicken Egg Production to artisan crafts such as Blacksmithing for Beginners, Glassblowing Drinkware and Woodturning: An Introduction to the Lathe.
For the foodies out there, enjoy cooking classes, including Cheesemaking and Ricotta Tasting at Day Spring Farm, where you can learn to make ricotta while tasting local cheeses, including some from the onsite sheep farm.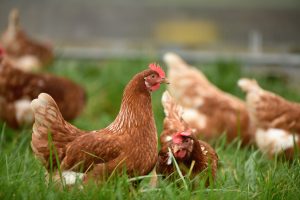 There are a variety of useful courses as well. From financial literacy classes—Medicare 101 and What is Your Social Security Strategy?—to technology classes—Creating WordPress Websites and Accounting with QuickBooks—there's something new to learn for everyone.
Learning is not limited to the classroom. CCLL offers excursions throughout the year. This month they're hosting a trip to New York City to see TINA: The Tina Turner Musical. Plus, this summer they're kickstarting a new Amazing Adventures Camp, a four-day experience in July for kids, 11 to 14. Led by Heisman and retired teachers, campers will go to a Phillies game, visit Ellis Island, go on a scavenger hunt at the Constitution Center in Philadelphia, and explore the Liberty Science Center in Jersey City.
What makes CCLL so special, Heisman says, are the instructors—an "amazing group" of retired and semi-retired teachers who are "well versed in what they teach." Instructors are beloved by students, who sign up for their favorite teacher's classes again and again.
Take for example Bobbi Caley, who teaches a three-level American Sign Language course. Deaf herself, Caley's classroom is silent, and students learn ASL without speaking. Students adore her and come back to enroll in all three levels of her class.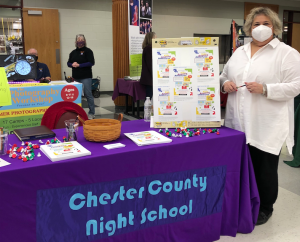 CCLL is independently funded (no government funds), relying solely on student fees and fundraising. This spring, CCLL is holding their major fundraiser, Bloom! on May 12 at Greystone Hall in West Chester, where guests can dance to live music, sample local food and drink, bid in silent auctions, and meet some of the fantastic instructors. Tickets will be available on the CCLL website.
For 66 years, Chester County Lifelong Learning has helped area residents continue to learn and grow. Take a chance and try something new with CCLL—we hear there's still a space open in Backyard Chickens.
Chester County Lifelong Learning provides educational opportunities for area residents of all backgrounds and stages of life. Spring semester starts on April 4, and registration is available online or by mail. CCLifeLearn.org.
back to top