June Events In and Around Chester County
Our top picks for events this month
Kennett Summerfest Wine & Spirits Festival and Kennett Blooms
June 10–12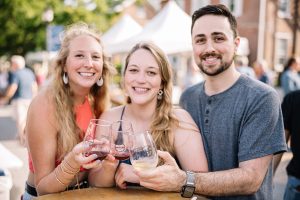 On Saturday, enjoy Summerfest, celebrating exceptional local wineries and distilleries, bringing them together with wine, cheese and live music in a festival atmosphere. From Fri. through Sun., Kennett Blooms: Floral Flash installations feature 7 large-scale installations in locations throughout Kennett celebrating the multi-sensory beauty of flowers and the creative talents of local floral designers. 100 block of S. Broad St., Kennett Square. Summerfest check-in at Work2gether Building (120 E. State St). 3 p.m. to 7 p.m. Tickets $65; Farm & Vine Lunch, $150. KennettSummerfest.com.
Surrey's Premier Garden Party
June 14
Enjoy cocktails and a light supper as you stroll among the "Best of the Blooms," a friendly floral competition featuring leading florists and designers. The party benefits Surrey's work in our area as well as their groundbreaking programming for older adults in our community. Meadowbrook Estate, 1010 Spring Mill Rd., Villanova. 5:30 p.m. to 8:30 p.m. $150. SurreyServices.org.
Chester County Balloon Festival
June 16–17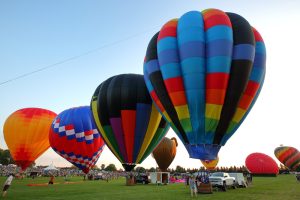 Balloons from all over the country are highlighted, along with a Special Shaped Balloon Rodeo, untethered and tethered balloon rides and a walk-thru balloon. In addition, you'll enjoy a beer garden, live music, great food, crafts, kid zone and more. The festival benefits the Boy Scouts Troop 52, Chester County Hero Fund, local police, fire and fire police plus EMS. Willowdale Steeplechase, 101 E. Street Rd., Kennett Square. $10–$20. Visit website for hours. CCBalloonFest.com.
Guest Bartender Night Benefits Breast Health Center
June 21
The Women's Auxiliary to Chester County Hospital invites you to enjoy a pint drawn by Elvis, or former 6ABC reporter Cathy Gandolfo, or Chester County Commissioner Josh Maxwell, or president of CC Hospital Michael Duncan or former Eagles football coach Dick Vermeil! No entrance fee, just make a donation and participate in the drawings. Locust Lane Brewery, 50 Three Tun Rd., Malvern. 610-738-2725 or email CCHWomensAuxiliary@Gmail.com.
Annual Pottstown Rumble
June 23–25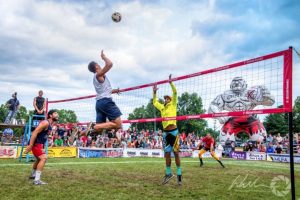 Premier grass doubles volleyball tournament, attracting nationally ranked pros, amateurs and even kids. Over 5,000 players compete for amazing prizes in what many consider the toughest volleyball tournament in the country. For spectators, there's a great selection of food options, a beer tent and vendors, including sponsors with cool swag, volley gear and volleyballs. The main field is at Memorial Park, 75 W. King St., Pottstown. $10; Children under 12 are free. For hours and directions, PottstownRumble.com.
back to top