July Picks 2020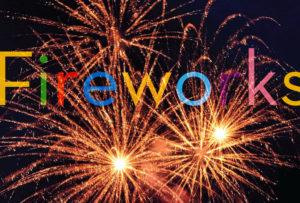 Festivals and fireworks say summertime! From old-fashioned country fairs to concerts and virtual movie reenactments, the fun continues despite COVID-19. Gear up for lots of activities, music, food and loads of patriotic fun. Enjoy!
July 4
Tredyffrin/Easttown Concert & Fireworks
Township celebration complete with music from the Chester County Concert Band and fireworks. Concert begins at 7, fireworks to follow at dusk. Wilson Farm Park, 500 Lee Rd., Wayne. 610-644-1400; Tredyffrin.org/Services/Parks-Recreation.
July 10–12
Blobfest 2020: The Home Edition
This year the event will be virtual, presenting all the fun of Blobfest, including a Run Out from your home, your submissions for the annual costume contest, double features and the Spook Show online. New t-shirts and other fun merchandise available online. The Colonial Theater, 227 Bridge St., Phoenixville. 610-917-1228; TheColonialTheatre.com/Programs-Categories/Blobfest.
July 20–25
Kimberton Fair
An old-fashioned country fair with 4-H livestock competitions, home living exhibits, contests, great food and entertainment.Fireworks planned for Friday evening. 762 Pike Springs Rd., Phoenixville. KimbertonFair.org.
June 27–July 5
71st Annual Kutztown Folk Festival
Celebrating the PA Dutch culture, the Festival will focus on virtual engagement with entertainment online, as well as moving its nationally recognized quilt auction to an online format. Kutztown Fairgrounds, 225 N. White Oak St., Kutztown. Daily 9 to 6. 888-674-6136; KutztownFestival.com.
July 27–August 1
71st Annual Goshen Country Fair
An old-fashioned fair with agricultural exhibits, rides and entertainment. Benefits the Volunteer Goshen Fire Co. Gates open 6 pm. Fair Grounds, 1320 Park Ave., West Chester. 610-430-1554; GoshenCountryFair.org.
June 28–July 4
Wawa Welcome America
This year's event will be delivered virtually, with arts, culture, education, history, wellness centers, interactive and educational, musical fun and performance continuing to play a starring role. The July 4th concert is planned for viewers to enjoy from their homes. Check website closer to event. WelcomeAmerica.com.
back to top