July Food News in the Brandywine Valley
A few of our favorite things to share this month about local food and drink
New in West Grove

Attention local foodies! Family-owned Crazy Deli Crepes Café opened in West Grove and is serving up custom crepes. Order a sweet crepe with fresh fruit and ice cream, or try it savory with meat and veggies. Another family-run business is coming to town — a new boutique winery and tasting room. From Maryland's Eastern Shore, Casa Carmen will offer vermouth and wine paired with charcuterie boards and other tasty snacks. CrazyDeliCrepesCafe.com. CasaCarmenWines.com.
Flowering Focaccia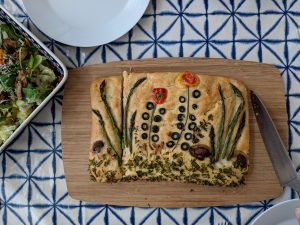 Turn your next focaccia into a delicious work of art. All you need are herbs, veggies and imagination. After baking your focaccia, take sprigs of herbs — rosemary, oregano, thyme — to decorate the bread by creating flower stems. Then add thinly sliced colorful vegetables to make flower petals atop the herb stems — bell peppers, cherry tomatoes and red onions work well. Stick your creation back in the oven until it's golden brown. Enjoy! AllRecipes.com.
Lunch on Lincoln
Check out the new eatery at the Coatesville Cultural Society's former location. Part of the town's revitalization, Bistro on Lincoln is currently serving a limited New American lunch menu. Try the marinated Bulgarian feta, Waldorf salad or smoked salmon and smashed avocado. Plans are to serve dinner with classic cocktails and an eclectic mix of local and international beer and wine. Stay tuned. 143 E. Lincoln Hwy., Coatesville. BistroOnLincoln.com.
Wine All Week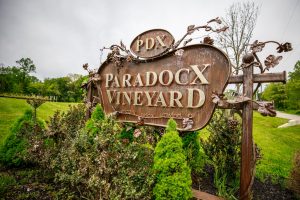 Wine lovers are heading to Southern Chester County's Paradocx Vineyard for special events this summer. Visit the restaurant for Taco TWOsdays for $2 tacos and $2 off glasses of wine and beer, or stop by their tasting room on Wine Wednesdays for wine by the glass or bottle, and in slushies and flights. On weekends, there's live music on Fridays and Sunday brunch. 1883 Flint Hill Rd., Landenberg. Paradocx.com.
Gelato in July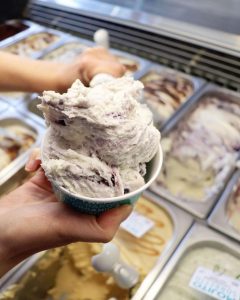 In the mood for something sweet and cold? You're in luck! West Chester's Gemelli Café opened a second location in Phoenixville. Chill with homemade desserts, handcrafted espresso and award-winning gelato. Sample signature flavors, like caramel with pink Himalayan sea salt or fresh mascarpone and Nutella, or go for something seasonal — just in time for National Ice Cream Day on July 17! More Sweet Treats in Food News Online. 247 Bridge St., Phoenixville. GemelliGelato.com.
back to top