July Events In and Around Chester County
Our top picks for events this month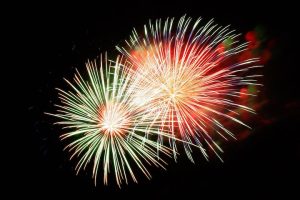 Nothing says celebration like fireworks! We have so many choices in the area through the month of July and beyond. Many with all-day activities, music, food and loads of patriotic fun. If you're just going for the fireworks, bring a blanket, chair or prop yourself through the sunroof of your car and enjoy the show!
July 1, Ridley Park
East Lake Park, W. Ridley & Constitution Ave. RidleyParkBorough.org.
July 1 & 4, Wawa Welcome America Celebration in Philadelphia
July 1, patriotic concert and fireworks display on the Delaware River Waterfront, 101 S. Christopher Columbus Blvd., 8 p.m.
July 4, concert with Demi Lovato and Ludacris, 7 p.m. Phila. Museum of Art, 2600 Benjamin Franklin Pkwy. Both followed by fireworks. July4thPhilly.com.
July 2, Phoenixville
Friendship Field, Filmore St. & Franklin Ave. Phoenixville.Online/Phoenixville-Fireworks.
July 3, Philly Balloon Fest
1326 Pottstown Pk., Glenmoore. PhillyBalloonFest.com.
July 3, Conshohocken
Sutciffe Park, 900 Freedly St., Conshohocken. ConshohockenPA.gov.
July 4, Lititz Fourth of July Celebration
Lititz Springs Park, 24 Broad St. Lititz4thOfJuly.com.
July 4, Good Neighbor Day in Downingtown
Kerr Park, Park Ln. GoodNeighborDay.com.
July 4, Clifton Heights
Clifton Heights Athletic Field, 212 N. Springfield Rd. CliftonHeightsPA.gov.
July 4, Hockessin 4th Festival & Fireworks
July 4, Narberth
Community Park, between Windsor, N. Wynnewood & Haverford Aves. NarberthFourthOfJuly.com.
July 4, Tredyffrin/Easttown Concert & Fireworks
Wilson Farm Park, 500 Lee Rd., Wayne. Tredyffrin.org/Services/Parks-Recreation.
July 4, Upper Merion Township
Heuser Park, 694 W. Beidler Rd., King of Prussia. UMTownship.org.
July 4, Wilmington
Riverfront Wilmington, 815 Justison St. InWilmDE.com/Events.
July 14, Malvern Fire Co. Fair
Malvern Mem. Grounds, Monument Ave. MalvernFireCo.com.
July 15, Exton Park Community Day
800 E. Swedesford Rd. 7 p.m. WestWhiteland.org.
July 28, Kimberton Fair
762 Pike Springs Rd., Phoenixville. KimbertonFair.org.
Fireworks displays usually happen at dusk, 9–9:30 p.m., unless otherwise noted. Most displays are free, but check website for admission fees and cancellations.
back to top