January Picks 2019
Our picks for top events this month.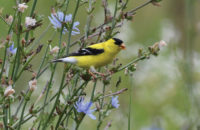 West Chester Bird Club Field Trips
January 3–31, Thursdays
Founded in 1910, this is one of the oldest continually active bird clubs in the country. Seasonal birds are the focus of the field trip to Exton Park (formerly known as Church Farm Pond), where the surrounding wetland has been a popular birding spot for years.  800 E. Swedesford Rd., Exton. 8:30 a.m. WestChesterBirdClub.org.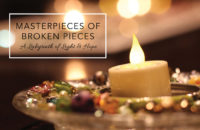 Masterpieces of Broken Pieces: A Labyrinth of Light and Hope
January 10–11
Experience a labyrinth of hope, light and survivor-made art masterpieces of broken jewelry to celebrate the freedom of survivors of human trafficking. Donations accepted for The Salvation Army's New Day to Stop Trafficking Program. JusticeRain/Cornerstone Christian Fellowship Church, 426 W. Gay St., West Chester. 6:30 to 8: 30 p.m. Free.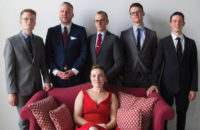 Uptown! Knauer Performing Arts Center Jazz Cocktail Hour—Prohibition Party
January 17
Swing into the New Year with Chelsea Reed & The Fair Weather Five and performances by The Swing Kat Dancers. Trombonist Wycliffe Gordon joins the group to explore the roots of jazz and creative ways to interpret forgotten songs. Vintage dress strongly encouraged and hooch tastings by Manatawny Still Works begin at 5:30 p.m. in the Uptown! Bar. Swing Dance Lesson with The Swing Kat Dancers for 20 VIP ticket holders at 5 p.m. 226 N. High St., West Chester. 6:30 p.m. $20–$30; VIP, $45. 610-356-2787; UptownWestChester.org.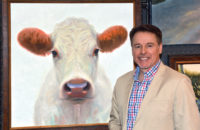 The Academy of Notre Dame 46th Annual Fine Art Show & Sale
January 25–February 3
Featuring nearly 100 artists' works in a variety of mediums, the show opens with a catered preview reception with the artists on Friday, from 6 to 9 p.m., $60 in advance, $75 at the door. Academy Mansion, 560 Sproul Rd., Villanova. Art on display Sat. & Sun., noon to 4 p.m. Free. NDAPA.org/ArtShow.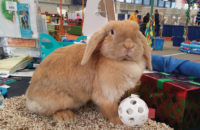 Family Pet Show 2019
January 11–13
Designed to educate and entertain the public about the wonderful world of pets. Special attractions include the Parade of Breeds, Flyball Tournament, Superfit Canine, Rainforest Reptile Shows, International Cat Association Cat Show, Rabbit Hopping Competition, Rabbit Training and more. Greater Philadelphia Expo Center, 100 Station Ave., Oaks. Fri., 4 to 9 p.m.; Sat., 10 a.m. to 7 p.m.; Sun., 10 a.m. to 5 p.m. $6–$13. 631-423-0620; FamilyPetShows.com.
back to top