January Picks
Our picks for top events this month.
Uptown! Knauer Performing Arts Center January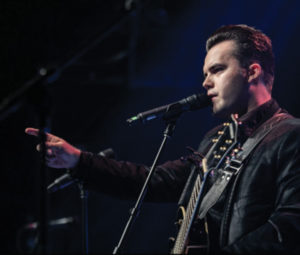 April 3 It's never too early to plan an evening of fun and entertainment. Here's a look at what's coming up at Uptown! Knauer Performing Arts Center. Be sure to visit their website for updates. Jan. 23, Back In Black: Ultimate AC/DC Tribute, $30. Jan. 30, Light My Fire: Ultimate Tribute to the Doors, $30. Feb. 5, Kashmir: Tribute to Led Zeppelin, $40. Apr. 2, Jim McCue Comedy, $30. Apr. 3, Crash Test Dummies, $45–$55. 226 N. High St., West Chester. Shows at 8 p.m. 610-356-2787; UptownWest-Chester.org.
Academy of Notre Dame de Namur 48th Annual Fine Art Show & Sale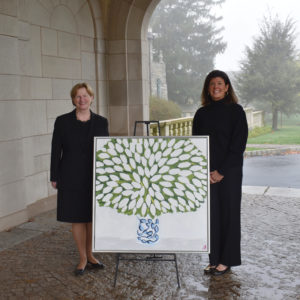 January 30–February 7 This year the show will be entirely virtual, with an online exhibition and sale featuring nearly 100 artists and their works in a variety of mediums, including oils, watercolors, acrylics, ceramics, metals and glass. Benefits Notre Dame's mission of educating young women for responsible living in a global society. For more information visit NDAPA.org/ArtShow.
Orchid Extravaganza at Longwood Gardens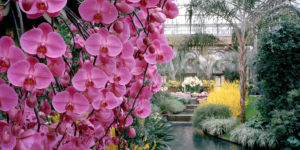 January 16–March 21 The Conservatory is a vision of color and texture with breathtaking collections of orchids displayed in vivid baskets, columns, orbs and more fanciful forms during the Orchid Extravaganza. Visiting guidelines follow state and local regulations. 1001 Longwood Rd., Kennett Square. Timed admission tickets are required. $13–$25. LongwoodGardens.org.
19th Annual Taste of Phoenixville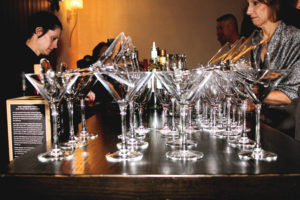 January 17–21 Get ready for delicious tastings from five area restaurants. Over 35 vendors participate and the silent auction, VIP dining options and entertainment continue as in previous years. New this year is a Taste of Phoenixville Cookbook, appetizer and cocktail carryout packs and Taste of Phoenixville glassware. Taste To Go ticket, $120, for dinner for 2 and dessert to share. VIP Taste To Go also includes Taste glassware, a complimentary adult beverage and the cookbook. TasteOfPhoenixville.com.
Alex's Lemonade Stand Foundation's 15th Annual Lemon Ball­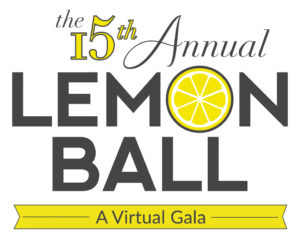 A Virtual Gala January 16 Begin with an interactive online cocktail reception, then browse auction items and wander the virtual floor. Premium ticket holders, $125, receive a Lemon Ball Gift Box full of surprises. Standard ticket holders have access to the virtual pre-event cocktail reception and virtual program, free. Philadelphia Marriott Downtown, 1201 Market St., Phila. 6 p.m. 610-649-3034; AlexsLemonade.org.
back to top