Independent Minded
What draws parents to choose private schools?
Where a child goes to school can be a fundamental developmental decision that influences the person they will become as an adult. For many parents, it's simply a rite of passage, as they watch their little student board the bus to what they themselves knew as kids — whether that's attending a public school, religious school or independent school.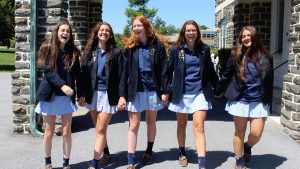 "We have a lot of students who come because their mother and grandmother went to Villa Maria," said Jennifer Rose, Director of Enrollment Management at Villa Maria Academy, an all-girls Catholic college preparatory school in Malvern.
For other parents, it's a well-researched decision with spreadsheets and checkboxes. For those families looking at options, the "why" was narrowed down a few years ago by the National Association of Independent Schools. An NAIS study of 50 parents considering an independent school found parents typically do so for one of four reasons: to get academic help, to ensure academic success, to get more specialized attention or to ensure specific core values are attained.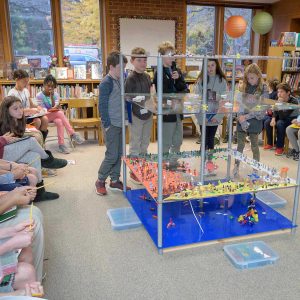 That's an analysis Alissa McGrisken, Director of Family Engagement and Associate Director of Enrollment and Financial Assistance at Tatnall School, a coed independent school in Wilmington, finds to be true. "If [parents] are looking out, they are looking out for a reason," she said.
How schools craft their messages to meet concerns of parents searching for a new school is based on many factors, from resources to regulations to class sizes. But, there are a few areas where administrators and parents agree that independent schools stand out.
Ability To Be Agile
Each day, the middle school students at Montgomery School, an independent school in Chester Springs, break for a 30-minute lunch. A few years ago, the teachers noticed their students were coming back to the classroom amped up and distracted, not ready to learn. That spring, the teachers took the issue to the school's administrators. Solutions were discussed, and the following fall students returned to find a 15-minute post-lunch activity period added to their schedules.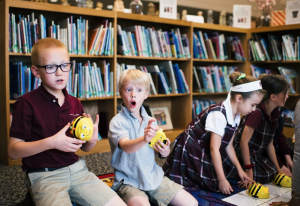 "We continuously ask, 'What's best for the student? What's best for our community?'" said Katie Sillup, Montgomery School's Family and Community Engagement Coordinator.
Smaller class sizes, lack of mandated tests and fewer government regulations give teachers at independent schools an opportunity to assess and approach each situation differently and pivot quickly if something isn't working.
"Each student brings their own strengths and weaknesses," said Daniel Hickey, Head of School and seventh-grade English teacher at Upland Country Day School in Kennett Square. "I can develop diverse measures of understanding so all students find success. I can do that with 16 kids. It would be hard with 30."
Teachers and Staff
Not surprisingly, when asked what sets an education apart, teachers and staff are among the first factors mentioned.
"Our son's teacher called the other day at 7:30 p.m. just to check in," said Caroline Mazza, the mother of a Montgomery School fourth-grade student. She remembers signaling her husband a thumbs-up about the evening call to let him know everything was okay.
That extra attention really stands out with parents.
"The teachers do a phenomenal job of trying to make sure each student is engaged and learning," said Paul Chambers, parent to three kids in private school.
Many private school teachers hold advanced degrees and are recognized as professionals in their fields — professional artists, published writers or active researchers. Private schools see value in these distinctions and work to foster a teacher's passions beyond teaching.
"We have a computer science faculty member with an interest in cyber security. We can support that educator and bring that expertise to the students," said Chris Torino, Assistant Head of School at Episcopal Academy, a faith-based coed day school in Newtown Square.
In addition to teachers, private schools often set themselves apart with an office full of dedicated advisors. At Villa Maria, students are assigned a college counselor when they begin their freshman year. The advisors are there to help students navigate the college admissions process early on.
"We focus on finding the 'right fit' college," said Rose. At Episcopal, the college counselors work to prepare the whole family. "Parents benefit from the education as well," said Torino.
Breadth of Opportunities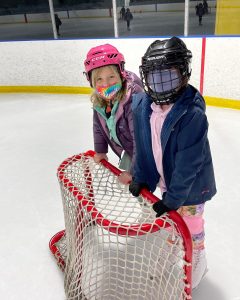 Upland School has a unique on-campus feature — a hockey rink. Because of this resource, each year Upland graduates a handful of students who excel in the sport and go on to play in high school and college. But the rink doesn't just exist for the benefit of these select athletes. It's there for every student.
"We get skates on our kindergartners. We build it into our gym curriculum," said Hickey. "It teaches the kids early to pick yourself up and keep going." A life lesson.
At Montgomery School, they take advantage of their 60-acre campus to go sledding in winter. At Episcopal, the newspaper is led by a former Philadelphia Inquirer reporter. Haverford School has specialized kilns, 3D printers, robotics programs and state-of-the-art athletic facilities, but to Sarah Garling, Director of Marketing and Communication at the all-boys college preparatory school on the Main Line, it's not just that these opportunities exist that's important. Participation is key.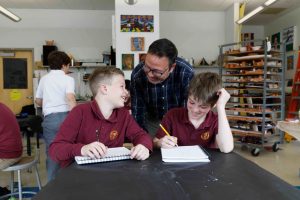 "Parents like that their kids come here and can do whatever they want. There are kids who will be a pitcher on the baseball team and then work on stage crew," said Garling. "We try not to let students operate in a silo."
Parent Paul Chambers is happy that the school requires kids to step out of their "comfort zone."
Adherence to Core Values, AKA Developing the Whole Student

At Episcopal Academy, their core values are so integral to what they do that their lower school uniforms have "the stripes." Five bands on each student's sleeve serve as a visible reminder that growth is not simply about learning.
For parents Chris and Caroline Mazza, it was the embodiment of the school's core values that caught their attention when they first visited Montrgomery School. Chris described being on a tour with the head of admissions. Every student they passed politely greeted the adults. "The way these kids presented themselves, so proper, it almost seemed rehearsed, like there were cameras."
Of course, there weren't cameras. The behavior and composure were just part of the school's value of leadership. "You really do see the school nurturing these kids to be leaders," Chris said.
At Haverford, the school embraces 24 core virtues — attributes such as character, loyalty, teamwork and selflessness. "Being able to ingrain that in kids early — those are really important things every kid at Haverford gets," said Garling.
Alumni Support and Community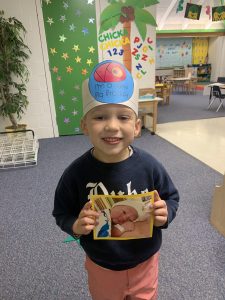 Shortly after mom-of-three Rosemary gave birth to her youngest, her oldest child found himself in front of all the students in Tatnall's early division. It was part of a weekly school-hosted get-together when classmates share milestones and celebrations. Four-year-old Grayson was brought up to introduce his baby sister. He was given a platform and a "Big Brother" crown. Rosemary was in a car accident prior to the delivery and couldn't be there, so the teachers recorded the whole presentation for her.
"I don't know how I would have gotten through it without the Tatnall community," she said.
That idea of community was echoed by others I spoke with, whether it was in the context of alumni giving their time and advice, families embracing a new student or classmates encouraging each other to take risks. While it's hard to say this experience is unique to private schools, it's a testament to finding a school that's a good fit for the student and the family.
Hickey at Upland School files it under one of those intangibles you won't find on a marketing brochure. "There's something to be said for feeling happy and safe at school. If school is stressful or worrisome, that's a very different takeaway."
In the end, a variety of reasons will factor into the decision to go to public school or private school, religious or independent, coed or single-sex school.
"It's not private versus public school," said Amber Buller, a child psychologist and mother of two private school students. "It's really [about] which is the right school for your student and your family. If that school's not meeting your needs, then you're going to start looking at other options."
Rose at Villa Maria remembered how they knew they found the right school for their daughter. "When my daughter said, 'This is the school I feel most comfortable at.' That was all we needed to hear."
Cara Corridoni writes the weekly newsletter "Hello West Chester."
back to top