Increase your "App-etite" for the Outdoors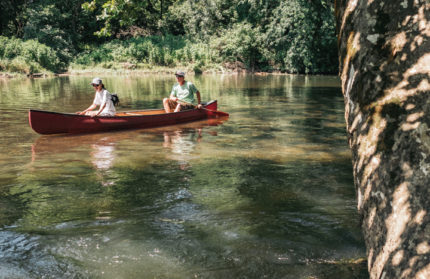 Discover new ways to have tons of fun in Chester County and the Greater Brandywine River Valley with a new mobile app designed by the Brandywine Conservancy. Free to download on both Apple and Android operating systems, the Brandywine Creek Greenway app connects you to more than 100 publicly accessible parks and preserves within Chester and Delaware Counties.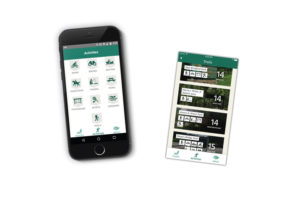 Using your phone's GPS-location, the app lets you identify the closest park or preserve to your current location, and it highlights the recreational options up and down the Brandywine River. You can also use the app to filter your favorite type of activity—canoeing, hiking, mountain biking, sport fields, playgrounds, birding, non-motorized boating and horseback riding.
From the Harvey Run Trail in Chadds Ford to the Struble Lake Recreation Area in Honey Brook,  each location on the app shows a brief description, a scrollable photo gallery, GPS-enabled directions, tips and more. All you need to have outdoor fun!
So where is the Brandywine Creek Greenway? It stretches from the Pennsylvania Highlands in Honey Brook Township to the Christina River in the City of Wilmington. The Greenway and its network of parks and trails form the western limit of the Circuit Trails, a regional trail network of the greater Philadelphia region.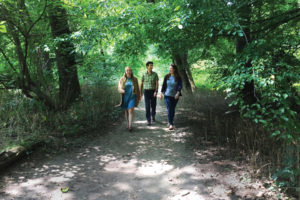 The vision of the Brandywine Creek Greenway is to build healthier, more sustainable communities by emphasizing the natural and cultural resources of the area. The project is also designed to preserve and protect the Brandywine River and create connections among open space, parks, river access points and area attractions.
In the coming year, the Brandywine Conservancy is working to expand the Brandywine Creek Greenway app to add over 100 additional parks and preserves in New Castle County and the City of Wilmington.
So stay tuned and enjoy the great outdoors this fall!
Download the free Brandywine Creek Greenway app on the App Store and Google Play or visit Brandywine.org/App.
back to top