How to Change the World?
Start with a book
The environment. Conservation. Politics. Racism. Every day, it feels like we're bombarded by major issues. Unfortunately, changing the world can feel like a Sisyphean task. Yet the attempt almost always makes us feel better.
Where and how can we start? With a good book, of course! Here are some to consider.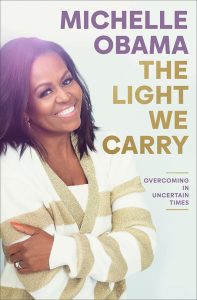 Former First Lady Michelle Obama shares some no-nonsense strategies for staying hopeful and balanced in our uncertain world in her newest book, The Light We Carry. She offers up valuable practices, like "starting kind," "going high" and keeping a "kitchen table" of trusted friends and mentors close at hand — all with her trademark honesty and humor. In her personal stories and reflections, we learn how to light up for others and illuminate the world around us.
Wharton professor Adam Grant has an interesting take on the meaning of success. In his latest, Give and Take: Why Helping Others Drives Our Success, he explains how our interactions with others are the real key. NASA commander Jeff Ashby is a fan, saying "Give and Take is a pleasure to read … It has changed the way I see my personal and professional relationships, and has encouraged me to be a more thoughtful friend and colleague."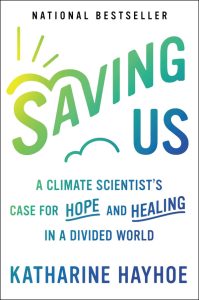 If climate change is your jam, check out Saving Us: A Climate Scientist's Case for Hope and Healing in a Divided World by Katherine Hayhoe. Hayhoe, chief scientist at The Nature Conservancy, believes shared values are crucial and offers us the tools to talk about the issue with family and friends. Margaret Atwood, author of The Handmaid's Tale, says this is a "must-read if we're serious about enacting positive change from the ground up, in communities, and through human connections and human emotions."
From the "Queen of Greens" comes One: Pot, Pan, Planet: A Greener Way to Cook for You and Your Family. Anna Jones delivers delectable dishes that are easy to prepare and keeps sustainability at the core of every recipe. You'll learn how to prepare yummy vegetarian and vegan meals, reduce waste, use leftovers, rid your kitchen of plastic and become a more environmentally mindful consumer. It's a win-win: for your family and the planet.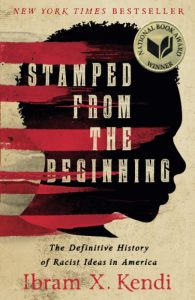 For an intricate look at the history of race in America, read Ibram X. Kendi's Stamped from the Beginning. It's a meticulous look at how racist ideas were created and spread. Kendi argues it was purposeful to justify discriminatory policies and racial inequities. But he also gives us hope by showing us ways to expose racism around us. There's a young adult and middle grade version of Stamped, if you'd like to start a conversation at home with your kids. Perhaps everyone could learn something by keeping the dialogue open.
More and more young people want to change the world. Their only question is "how?" Better Than We Found It: Conversations to Help Save the World by Frederick and Porsche Joseph could be a start. This guide to progressive change features interviews with dozens of prominent activists, authors and politicians like Julian Castro and Chelsea Clinton. It's a great resource for anyone who wants to make the world a better place.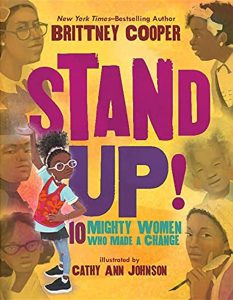 You're never too young to be inspired. Children aged 4 and up will learn a lot from Stand Up! 10 Mighty Women Who Made a Change by Brittney Cooper with illustrations by Cathy Ann Johnson. This picture book introduces readers to ten revolutionary Black women, who stood up for what's right and changed the course of history. There's legendary Civil Rights activists Ruby Bridges and Rosa Parks, as well as modern role models like Bree Newsome, who forced South Carolina to remove the Confederate flag from the state house. This book will inspire young readers to be strong, brave and to Stand Up!
An eighth-grader starts a podcast on climate activism and gets her friends to make lasting changes in The First Rule of Climate Club by Carrie Firestone. Her friends are willing, but the town's mayor isn't at all impressed. The story is told in an ingenious manner, through short chapters, podcast scripts, flyers, letters and lists. My Main Point Books colleague Hannah Lee says, "This is the funniest and most fun book about our climate crisis. Read for inspiration and uplift."
Need more ideas? This list just scratches the surface. Visit your local independent bookstore to find something to inspire you.
Shelley Laurence is a bookseller at Main Point Books, an independent bookstore with a handpicked selection for every member of the family. Check out their events, book groups and children's activities at MainPointBooks.com or on Facebook, Instagram and Twitter. Order online. 484-580-6978; 116 N. Wayne Ave., Wayne (Temp location at 122 E. Lancaster Ave., Wayne).
back to top