Home & Garden 2021
Spring at last! Time to get outside.
Spring at last! Time to get outside. We're lucky to have so many outstanding public gardens right in our backyard—Welkinweir, Jenkins Arboretum, Longwood Gardens, Stoneleigh, Tyler Arboretum, Morris Arboretum, Chanticleer Garden and many more. Make a note to visit one during National Public Gardens Week, May 7–16, even if it's a virtual visit this year.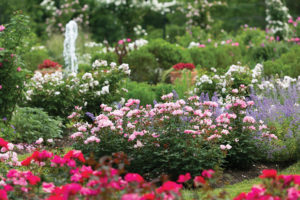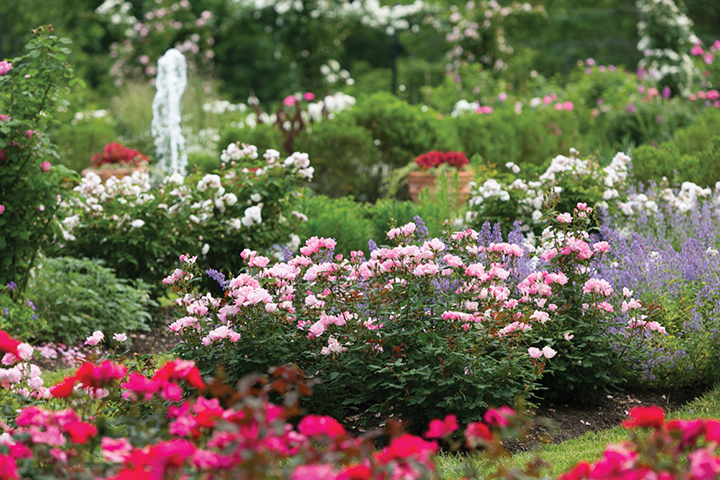 Through October
Chanticleer. Known for its creativity, artistry in the garden, and cutting edge horticulture, Chanticleer is ripe for a visit this spring. 786 Church Rd., Wayne. Wed–Sun, 10 to 5. Early morning walk the first Saturday of each month, 8 am. Open until 8 pm on Friday through Labor Day weekend. Parking reservations are required. ChanticleerGarden.org.
Through Mid-October
The Garden Shop at Jenkins Arboretum & Gardens. The Garden Shop at Jenkins offers a variety of azaleas, trees, shrubs, houseplants and perennials in addition to nature-inspired gifts such as books, notecards, jewelry, small toys and garden adornments. Daily 9 to 3. 610-647-8870; JenkinsArboretum.org/Gardens/Shop.
Through October 9
DE Center for Horticulture—Learning From Great Gardens Tours. Visit some of the region's most exclusive private home gardens with this series. Receive a tour from the homeowners and explore all aspects of their garden's design from personal inspiration to plant selection and beyond. Visit the website for more information. TheDCH.org/Events.
Through May 1
82nd Annual Phila. Herb Society of America Herb Sale. An online-only event offering culinary and fragrant herbs, salvias and pelargoniums. View plant list on the website and order by May 1. Pick up, May 13 at Ludwig's Corner Horse Show Grounds, 1326 Pottstown Pk., Glenmoore. HSAPhiladelphia.org.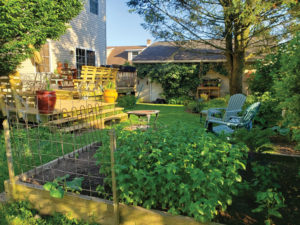 May 1–2
Annual Plant Sale at Tyler Arboretum. Hard-to-find trees, shrubs, perennials, annuals and herbs—an inspiration for the whole garden. Masks and social distancing required. 515 Painter Rd., Media. 8 to 2. Rain or shine. 610-566-9134; TylerArboretum.org.
May 2
74th Annual Wilmington Garden Day. Homes and gardens are featured at this rain-or-shine event. Benefits St. Michael's School and Nursery and the Friendship House, both supporting children and families in Delaware. 10 to 4. $35. WilmingtonGardenDay.org.
May 2
Chestnut Hill Home & Garden Festival. Home and garden goods, heirloom vegetable plants, flowers, flowering baskets, terrariums and more. The Festival also features live music, furniture and collectibles. This year's festival has been re-imagined to ensure guests can stay socially distanced and shop safely. 8000-8600 blocks of Germantown Ave., Chestnut Hill in Philadelphia.
May 2–3
DE Nature Society's Online Native Plant Sale. This season's theme is "Hope Blooms" with a wide variety of rare native wildflowers, trees, shrubs, ferns and aquatic plants. Visit the website for offerings. Plant pick-up, May 13–15. 302-239-2334; DelNature.org/NPS.
May 2–30
Bucks County Designer House & Gardens. Tour Mearns Mill Manor, a beautiful 1870s mansion owned by the Heritage Conservancy. Designers restore and transform the mansion and grounds to their former glory. Mon–Wed, Fri–Sat, 10 to 4; Thurs, 10 to 7; Sun, noon to 4. $31.50. 215-345-2191; BucksCountyDesignerHouse.org.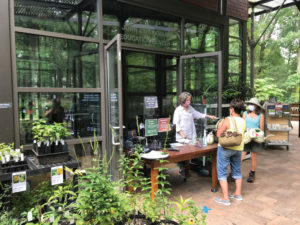 May 4
Scott Arboretum Virtual Spring Blooms Tour. Take your lunch break virtually by exploring spring blooms. Log on to the virtual tour on the Facebook page or watch the recording on YouTube. Noon. Free. 610-328-8023; ScottArboretum.org.
May 7–8
Arasapha Garden Club's Annual May Market in Historic New Castle. Flowering and herb plants, indoor yard sale, arts/crafts vendors. The market follows full compliance with Delaware COVID guidelines for outdoor events. Benefits Arasapha's programs. Market Square, 201 Delaware St., New Castle, DE. Fri, noon to 5; Sat, 9 to 4. Free. 302-322-7895; Arasapha.org/May-Market.
May 7–16
American Public Gardens Association's Go Public Gardens Days. The American Public Gardens Assoc. organizes Go Public Gardens Days to celebrate botanical and educational gardens, arboreta, conservatories and historical landscapes. Visit their website for gardens in our area. Free. PublicGardens.org.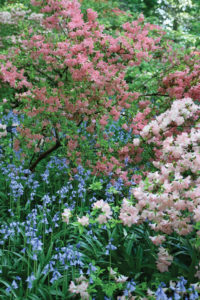 May 8
Azaleas and Bluebells at Winterthur Museum & Gardens. Enjoy thousands of azalea blossoms and acres of wildflowers! The day's events will include photo opportunities, plant sales, brunch (reservations req.) and tours of the azaleas. Members free. Included with admission. Rt. 52, Winterthur, DE. 10 to 3. $6–$20. 800-448-3883; Winterthur.org.
May 9
Mother's Day at Welkinweir. Visitors are welcome to bring their own picnic to enjoy on the grounds. This is peak bloom time for the azaleas and other spring blooms, so be sure to bring your camera. 1 to 3. Donations are gratefully accepted. 1368 Prizer Rd., Pottstown. 610-469-7543; Welkinweir.org.
May 12
47th Annual Shipley School Secret Gardens Tour. Explore magnificent properties located in Main Line neighborhoods. $45. 8:30 to 4:30. 610-525-4544; ShipleySchool.org/SecretGardens.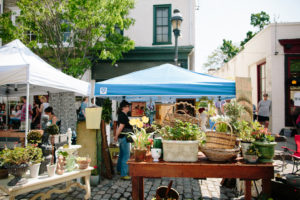 June 4
40th Anniversary of Moonlight & Roses at Morris Arboretum. Join Morris Arboretum from the comfort of your home for a virtual celebration of the event. Guests will receive a curated gift bag to enjoy that evening. For more information and to purchase tickets, visit MorrisArboretumGala.org.
June 5
Willistown Conservation Trust Barns & BBQ. Tour several of Willistown area's barns and farms, followed by a barbecue supper. More details available on the website closer to event. Reservations req. 610-353-2562; WCTrust.org.
back to top