Head for Maryland
Maryland spans ocean beaches to the east and Appalachian Mountains to the west. Here we focus on the nearby Chesapeake Bay area, running up the middle of the state, and all within three hours of Chester County. This area is a 4,500-square-mile estuary that's practically fresh water in the north and ocean salty in the south, home to blue crabs, oysters and clams—each core to Chesapeake cuisine—as well as ospreys, herons, eagles, ducks, geese and other waterfowl. A nature-lovers delight!
Tour by Bike
One of the best ways to visit the Chesapeake Bay area is by bicycle. The landscape is mostly flat, so there's no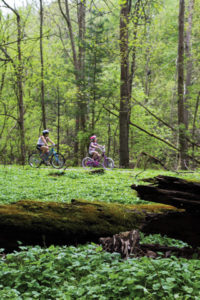 panting while peddling. You can cycle the 30-mile towpath along the Chesapeake & Delaware Canal and maybe spot a large ship making the passage from the Bay to the Atlantic.
Try navigating the 40-mile stretch from Georgetown to the Eastern Neck National Wildlife Refuge. Or bike from the Blackwater National Wildlife Preserve, which has a 20-mile loop connecting to a 25-mile loop from the nearby town of Cambridge. Enjoy the wildlife!
In between, tour picturesque towns, like St. Michaels, Oxford, Easton and Tilghman Island. In fact, you may want to take a tour. Check out CarolinaTailwinds.com.
By Water
Many would prefer to see the Chesapeake Bay like oystermen do, from the water. At a minimum, try a kayak or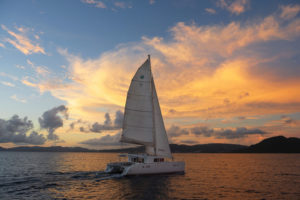 canoe. Launch it virtually anywhere—the Choptank River, Blackwater River, Tilghman Island are considered excellent launching points. But there are hundreds.
Get a map at Maryland.maps.arcgis.com, paddle up one of the many creeks and guess which stately mansion was the home of Russian spies.
Or choose to explore by sailboat. Wednesday nights are for races in Annapolis Harbor. During the rest of the week, the Bay is filled with all manner of sailboats, from small dinghies to antique schooners.
St. Michaels, Rock Hall, Baltimore, Solomons Island … You can charter a sailboat at many places, e.g., South River Boat Rentals or Dream Yacht Charters.
If your seamanship skills are wanting, try a refresher at the Annapolis Sailing School or J World. Or, if you're in need of a captain or crew, there are many to hire. Try Annapolis Bay Charters to begin.
TIP: Come November, you can still see bald eagles here. At Conowingo Dam, between Cecil and Harford Counties, bald eagles congregate. Watch them in the trees, soaring over the water, spearing their quarry. Not bad when you think that 50 years ago these magnificent birds were almost extinct.
back to top