Head for Cecil County and the Eastern Shore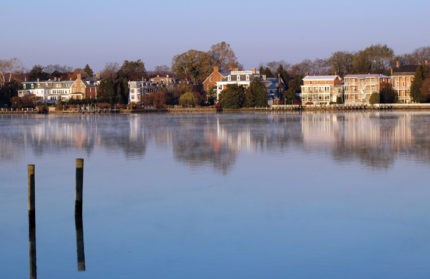 With Maryland a top summer destination, our southern neighbor, Cecil County is an easy day trip or getaway. Visit the historic towns, parks with miles of trails, specialty and antique shops, and cozy inns and B&Bs. Mark your calendar for great events like the Cecil County Fair, July 19–27, attracting over 70,000 visitors to see 4H exhibits, tractor and truck pulls, a demolition derby, rodeo, midway rides and plenty of food. See SeeCecil.org
Top of the Chesapeake Bay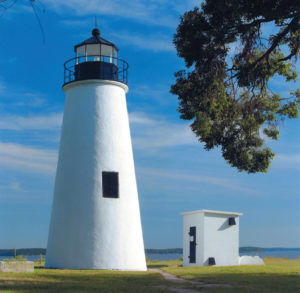 Cecil County is where you can explore five rivers, the Chesapeake Bay and the C&D Canal by boat or by land. Enjoy the best of summer and outdoor fun as you hike, bike, camp, bird watch, horseback ride or drop a fishing line.
Outdoor enthusiasts will find too many choices for a short weekend visit. Grab a copy of the Nature Guide from the tourism office, then choose your pick of the many state parks and forests, each with nature trails, wildlife and attractions from arboretums to winery tasting rooms.
Visit with the animals at the country zoo, stroll the grounds of an herb farm, pick fresh fruit at an orchard, or hike out to Turkey Point Lighthouse and marvel at the breathtaking view. You'll find lots of options for outdoor fun.
Equestrian Country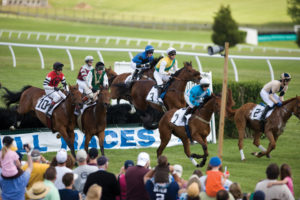 Fair Hill is a perfect destination for enjoying prime equestrian country. Come to watch world-class events—the 85th Fair Hill Races were held in late May, while the 3-Day International Eventing Competition is scheduled for October 17–20 this year. Or participate, in a leisurely way, by reserving your outing with Fairwinds Farm & Stables for a trail ride, pony ride, carriage ride or hayride through the rolling hill country.
You'll also find over 5,000-acres of natural beauty at Fair Hill Natural Resource Management Area, a former du Pont property known for beautiful meadows, lush woodlands and historic sites.
Charming Towns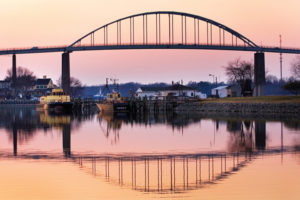 Explore the Victorian historic district of South Chesapeake City, where waterfront dining and shopping are top attractions, along with sightings of ships passing though the C&D Canal bridge. Or capture the essence of Main Street USA on a shopping trip to North East for that antique or collectible treasure you've been hunting for. The tiny village of Port Deposit on the banks of the Susquehanna—listed in its entirety on the National Historic Register—is another gem in Cecil County worth a stop or a leisurely visit.
For some 21st-century fun, shop till you drop at Prime Outlets at Perryville, where you'll also find Hollywood Casino.
Wherever you go, remember to catch a sunset view before heading home.
Sample Maryland's Eastern Shore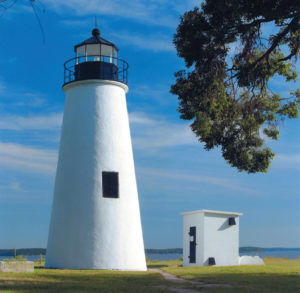 The full Chesapeake experience requires a visit to the Eastern Shore—that's the eastern shore of the Chesapeake Bay—about two hours from Chester County. We recommend Kent County, where the coastline varies from historic waterfront towns dotted with marinas to stretches of rolling farmlands, home to local wineries. Kent County is a haven for fishing and boating fans, cyclists, birders and nature lovers. Festival lovers and foodies will also find plenty to pique their interests, including opportunities to sample the obligatory Maryland crab dishes.
Here are some must-see destinations, with more choices at Kent County Tourism Office, KentCounty.com.
Chestertown
The County's largest town, Chestertown, is a well-kept historic treasure on the scenic Chester River. Take a self-guided audio tour of the historic waterfront or a walking tour along red-brick sidewalks past the second largest collection of 18th-century structures in Maryland, which earned the town the National Trust's award, "Dozen Distinctive Destinations." Visit your pick of historic buildings but be sure to include Washington College's historic campus—one of the ten oldest liberal arts colleges in the country and one with links to George.
See what's playing at the Princes Theatre, shop at the Saturday Farmers' and Artisans' Market, and catch special events on First Fridays in a town that's a designated Arts and Entertainment District. More at Chestertown.com.
Rock Hall & More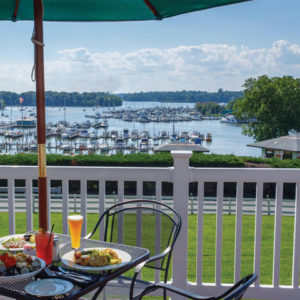 For July 4th, look for the fireworks at Rock Hall, a fishing village—aka the "Pearl of the Chesapeake"—between the Chesapeake Bay and Chester River. This sailing, boating and tourist destination was named a best small town to visit by "Southern Living Magazine," with enough distinctive B&Bs, inns, seafood restaurants and unique shops to prove it.
Another charming town, Georgetown is where a local heroine stood up to the British during the War of 1812. A restaurant and historic inn—named after Kitty Knight—serves up Maryland crab soup and delectable crab cakes along with views from the Sunset Deck.
Galena lures visitors inland with all-you-can-eat breakfasts, ham and oyster suppers, and antiques.
Betterton beach is ideal for swimming and family picnics, while quiet coves along the peninsula are perfect for fishing, canoeing and kayaking.
Nature Lovers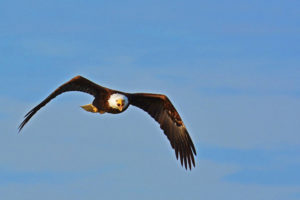 Eastern Neck National Wildlife Refuge is a top spot for wildlife, waterfowl, birding and fantastic observation decks and walking trails, plus the Butterfly Observation Deck with panoramic views of Chesapeake Bay. The refuge is sanctuary for more than a hundred thousand bald eagles, ducks, geese and swans, along with migratory songbirds and shorebirds. 1730 Eastern Neck Rd., 6 miles S. of Rock Hall, Fws.gov/Northeast/EasternNeck.
back to top