Head for Cecil County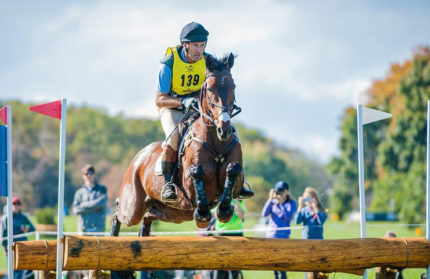 Now on to Maryland and Cecil County, our neighbor to the southwest, at the top of Chesapeake Bay, midway between Philadelphia and Baltimore. Discover charming small towns, parks with miles of trails, specialty and antique shops, award-winning restaurants, and cozy inns and B&Bs. Plenty of attractions to make Cecil County a destination. See SeeCecil.org.
The Chesapeake Bay
For outdoor fun you can hike, bike, camp, bird watch, ride horseback or drop a fishing line. Explore five rivers, the Chesapeake Bay and the C&D Canal by boat or by land. Enjoy panoramic views from Turkey Point Lighthouse on a bluff overlooking the Bay, or from the banks of the C&D Canal where ships from around the globe cruise. Whew!
Fair Hill
Fair Hill is a perfect destination for dining, antiquing and enjoying classic horse country. It's famous for thoroughbred breeding farms and equestrian events: Fair Hill Races in the spring and Fair Hill International 3-Day Eventing Competition, October 12–15. See FairHillRaces.com; FairHillInternational.com. Local stables will outfit you for a trail ride, carriage ride, hayride, or, later in the year, a sleigh ride.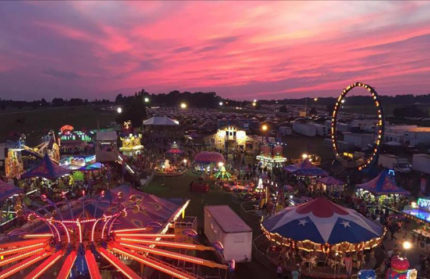 Cecil County Fair
Cecil County Fair The Cecil County Fair, attracting over 75,000 fans for this nine-day celebration, is held in Elkton. You'll find a carnival midway, demolition derby, tractor pull, professional rodeo and live music, plus chainsaw sculptors, live alligator show, pie-eating contest, hay toss, big wheel race, 5k run and delicious food from local vendors. Did we miss anything? July 21–29. CecilCountyFair.org.
Chesapeake City & North East
For a quieter spot, choose Chesapeake City on the C&D Canal, where you can glimpse ships slip beneath the majestic bridge. This historic town on the National Register of Historic Places boasts 19th-century Victorian homes and shops and suggests a step back in time. Browse in shops featuring antiques, crafts and fine art.
Or visit North East for great dining and shopping—in the center of the town and overlooking the water. Plan a visit for the 6th Annual Cecil County Food & Wine Festival, July 15 from 11 a.m. to 6 p.m. Introduce yourself to Maryland wines, savor food from local vendors as you enjoy live music and artwork and crafts by regional artisans. For tickets, CecilWineFest.com.
And don't forget to enjoy a sunset view before heading home or to your room!
back to top