Great Book Club Reads
What's better than sharing a great book with friends?
It's the time of year to shake the sand off your shoes, put away the beach reads and return to reality. Or, at least, a book with ideas that gets you thinking.
If you're in a book club, or have been wanting to start one, here are some titles that will get your group off to a great start this fall.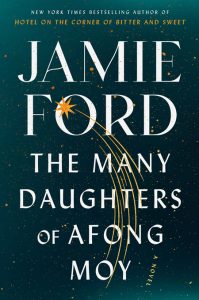 Let's begin with a few picks from Main Point Books store owner, Cathy Fiebach.
First up, Jamie Ford's The Many Daughters of Afong Moy. Cathy describes the book as follows: "Ford follows the lives of seven generations of Chinese-American women over 200 years, starting with the first one to come to the United States. The story grapples with the new field of epigenetic inheritance and the idea of inherited trauma — are we doomed to repeat our parents' mistakes? Of course there's the flip side — if you inherit the pain, can you also inherit the joy? This is historical fiction at its best, giving insight into many generations of Chinese-American women, while telling a story that surprised me."
Want something with a local flavor? Cathy also recommends Saturnalia by Stephanie Feldman. Cathy says, "In Saturnalia, a slightly skewed world reflects ours back more clearly than the 'real' one. This is a Philadelphia where climate change and killer mosquitoes have led those rich and powerful to do whatever it takes to protect themselves. Feldman sets her story in a Philadelphia I know and love, but it's a feverish dream of Philly during a Saturnalia celebration that is very close to a nightmare."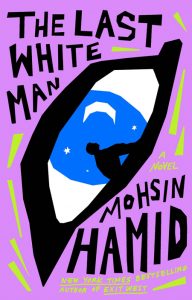 Moshin Hamid, the author of Exit West, returns with another thought-provoking novel. It's called The Last White Man and Owen Elphick at Main Point Books says it's quite intriguing. Owen's review: "What if you woke up one day and the color of your skin had changed? What if all the white people in the world began turning dark? With masterfully long sentences and the authority of a fable, this novel is not only a sharp interrogation of race and whiteness, but a story of parents and children, of love and human connection."
A desperate, young Black woman who walks the streets of Oakland gets snared in the city's corrupt justice system in Leila Mottley's debut novel Nightcrawling. This is an Oprah Winfrey's Book Club pick. Oprah calls it "a soul-searching portrait of survival and hope." It's sure to spark conversation in any book group.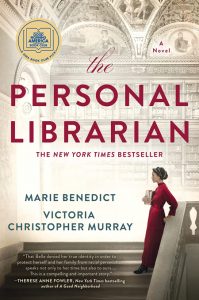 My book club really enjoyed The Personal Librarian by Marie Benedict and Victoria Christopher Murray. It's the story of J.P. Morgan's personal assistant, Belle de Costa Greene. Greene was known for her impeccable taste and shrewd negotiating, and she helped Morgan amass a world-class collection. What wasn't known was that she was hiding her true identity and passing as a white woman. You'll want to visit the Morgan Library in Manhattan after reading this historical fiction novel. A field trip with your book group, perhaps?
Nonfiction usually sparks a lot of debate, and Raising Lazarus: Hope, Justice, and the Future of America's Overdose Crisis will do just that. Written by Beth Macy, the author of Dopesick, it's the moving account of everyday heroes fighting on the front lines of the overdose crisis. Kiese Laymon, author of Heavy, says, "Macy finds unfamiliar heroes in places most of us would lack the will or imagination to explore. It is Macy's commitment to defamiliarizing the opioid epidemic that has, strangely and thankfully, helped so many Americans understand that none of our families are alone in this brutally pervasive fight for our lives."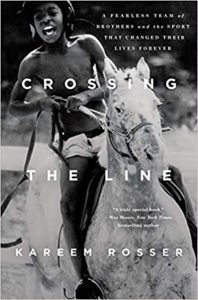 If you liked Unbroken or Boys in the Boat (and if you haven't read them, what are you waiting for?), Mosquito Bowl by former Philadelphia Inquirer reporter Buzz Bissinger is for you. It's an untold story of the Second World War. David Zucchino, winner of the Pulitzer Prize for Wilmington's Lie, calls it "an utterly heartbreaking saga that fuses the macho glory of college football with the brutality and futility of combat … His searing account is tragic, yet also inspiring and unforgettable."
Philadelphia's own Kareem Rosser offers up Crossing the Line, an inspiring memoir of defying the odds. Rosser was the captain of the first all-Black squad to win the National Interscholastic Polo championship. He and his brothers grew up in poverty in West Philly and really didn't see a way out. Then, they stumbled on the stables in Fairmount Park, where the founder of the nonprofit Work to Ride program offered them after-school jobs in exchange for riding lessons. The rest is history.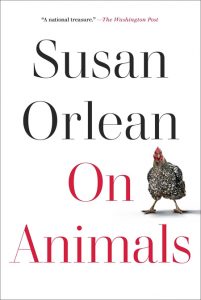 Susan Orlean (The Library Book) is one of my favorite authors ever. The reason? She writes with an infectious enthusiasm, as if she can't wait to share her latest discovery with you. On Animals is no exception. Orlean is a lifelong animal lover, and this collection of essays and musings about animals of all shapes and sizes is a delight. Whether it's a household pet, a donkey, tiger or orca whale, Orlean sees a crucial connection between them and us. I'm sure you will, too.
Need more ideas? Stop by the store for some other suggestions. We've got thousands of them!
Shelley Laurence is a bookseller at Main Point books, an independent bookstore with a handpicked selection for every member of the family. Check out their events, book groups and children's activities at MainPointBooks.com or on Facebook, Instagram and Twitter. Order online for delivery or pickup. 484-580-6978; 116 N. Wayne Ave., Wayne.
back to top