Good to Know / March 2020
Just a few things we thought you'd like to know this month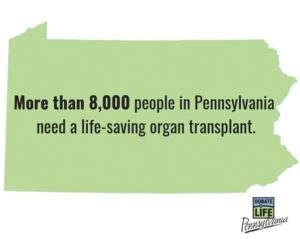 Save a Life. Visiting the DMV? While you're there, consider becoming an organ donor. This quick decision could save a life. Donate Life Pennsylvania is a project that spreads the word through awareness programs to get people signed up as donors and to share stories of the impact of life-changing organ donation. Thousands of people die every year waiting for a transplant. You can help change that! Become a donor online and avoid the DMV altogether. Learn more at DonateLifePA.org.
Death to Clutter. March 19th marks the first day of spring and … the start of spring cleaning! While the Konmari method was all the rage, Swedish Death Cleaning has been sweeping the nation as an alternative method for simplifying your connection with stuff. "The Gentle Art of Swedish Death Cleaning" by Margareta Magnusson encourages keeping only things your loved ones will cherish once you've passed. This approach lets you live happier now and saves your heirs from the cleaning burden later. At local bookshops.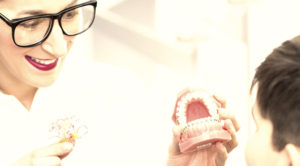 Say Cheese. Chester County kids can flash happy grins thanks to Smiles Change Lives. This national nonprofit gives braces to kids from low-income families, changing lives one smile at a time. Through this program, Kennett Square orthodontist Dr. Ryan Tamburrino and his team recently screened local kids for braces, donating $100,000 in care. Thanks to some amazing orthodontists across the U.S. and Canada, over 13,000 smiles are wider. Help make more smiles by donating to SmilesChangeLives.org.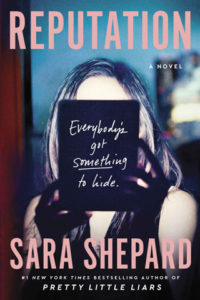 Dark Secrets. Interested in a fun new read with a local connection? Try Reputation, Sara Shepard's latest psychological thriller. The Downingtown High School grad gained fame for her "Pretty Little Liars" series, loosely based on her life on the Main Line. Her newest page-turner explores how the lives of students and faculty at Aldrich University, a fictional school in Pittsburgh, are turned upside down when a hacker publicizes private emails. Sabotage and scandal ensue. More at SaraCShepard.com.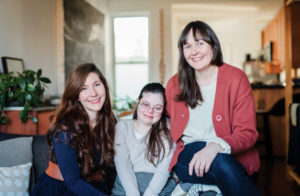 Dance Happy Designs. Just hearing the name makes you want to smile. This Aston-based print studio was created in 2016 by friends Julia, Liv and Emily, who hand-make tote bags to empower others with disabilities. Julia has Down syndrome and her job support coach, Liv, taught her how to silkscreen images on canvas as a way to become more independent. Almost 30 shops now sell their colorful textiles, including West Chester's Compendium, where Julia and Emily met. DanceHappyDesigns.com.
back to top