Good to Know / September 2020
Just a few things we'd thought you'd like to know this month
Virtual Vacation.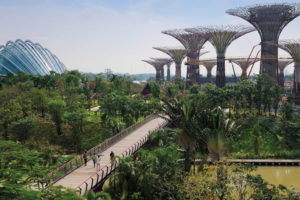 Travel across the globe to the Gardens by the Bay in Singapore—virtually of course! Longwood Gardens has partnered with the Gardens by the Bay to connect their audiences and share the beauty of both gardens. You can check out their video on YouTube and enjoy the healing wonders of nature, especially soothing during these times. And take comfort in knowing we're not alone, even if we are distanced. LongwoodGardens.com.
Cloud Watching.
Plan a visit to West Chester's newest art gallery. The David Katz Gallery recently opened in downtown West Chester and features works by the owner, a.k.a. the "Sky Painter." Katz's paintings focus on the sky and clouds as they float above our favorite locations—Stroud's Preserve, Market Street, Penn's Table. Enjoy the familiar landscapes and remind yourself to stop and take time to admire the sky. 128 E. Gay St., West Chester. DavidKatzGallery.com.
Equinox Equilibrium.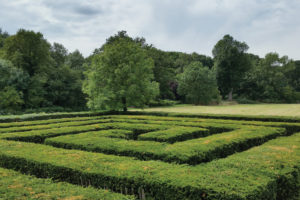 Make time to find peace and serenity on September 22nd for the Fall Equinox. Celebrate by making a gratitude list, concentrating on finding balance (like the balance of day and night on the 22nd) and enjoying the natural beauty of the autumn landscape of Chester County. Consider exploring a labyrinth as a meditation tool for gratitude practice, such as the new one at Everhart Park in West Chester. Slow down the daily bustle of life, take a nice stroll and remember to give thanks! Almanac.com.
Scenic Views.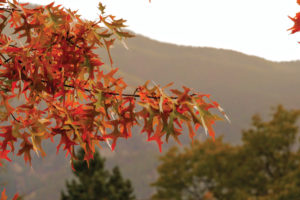 Check out Great Oak Farm and admire their magnificent white oak that sits on the property. The 10-acre farm has recently been protected with a conservation easement, meaning the natural areas will be preserved for generations to enjoy. This includes the 300-year-old white oak, which is one of the few remaining trees in Pennsylvania known to exist when William Penn arrived in America in 1682. Take a hike on the nearby trails and enjoy the views of the magnificent, historic tree. NatLands.org.
Back in Time.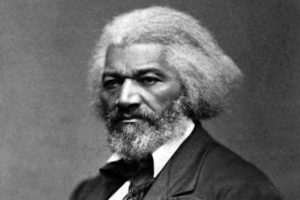 Calling all history buffs! Chester County Archives and Records Services is launching a fascinating digital timeline of Chester County, and it's the virtual boost your September needs. Travel back nearly 340 years to see more than 40 historic events—Battle of Brandywine and Open Space Referendum—that had a major impact on our county's history. Enjoy richly produced photos and engaging descriptions that will show how Chester County has transformed into the place we know and love. ChesCo.org.
back to top