Good to Know
Just a few things we thought you'd like to know this month
Green Home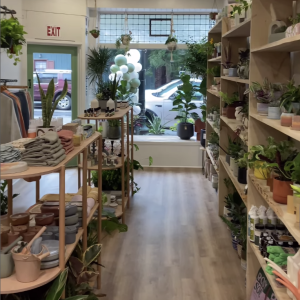 Fuel your green thumb at The Green House, a new shop in West Chester. Originally Pot+Plant online, the owners outgrew their homemade planters and arrangements, adding houseplants, home décor and organic home, body and baby products. Whether you're looking to plant a pineapple bush, dress your little ones in organic clothing or give your home a boho feel, there's sure to be something here to green your home. 107 N. Church St., West Chester. On Instagram @TheGreenHouseWC_.
Comedic Relief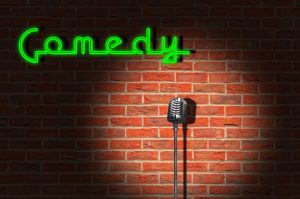 Looking for a laugh? Lighten your mood with a comedy show! Visit Wilmington Brew Works on September 8 to catch the Kricket Comedy trio. SNL fans will recognize Jay Pharaoh performing at West Chester University on September 30, and America's Got Talent finalist Preacher Lawson will have you LOLing on October 5 at the Baby Grand in Wilmington. Better yet, show off your own standup at the Yorklyn Live: Open Mic Night in Hockessin on October 19.
Cooler .Coms
We all know about .com, .org, .net, .museum and maybe even .ninja, but did you know there are other domain names? If you're into beauty and makeup, consider .guru. Or, if your company's awesome, try .rocks or .cool. How about .LOL for something silly? Whatever your website is about, there's a domain option to get it noticed! Available at GoDaddy and other platforms, starting at $3.99/year. GoDaddy.com/Domains.
Reading Resources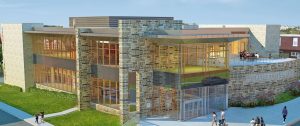 Kudos to the new Kennett Library & Resource Center for their June opening, one of 18 in the Chester County Library System. Remember, your library card gives you access to a treasure trove of books, eBooks and audiobooks, along with access to thousands of shows and movies through the Kanopy app. Plus you can get museum passes, access to ancestry research databases, plant swaps and so much more. Stop by and sign up. 320 E. State St., Kennett Square. KennettLibrary.org.
National Birthday Bash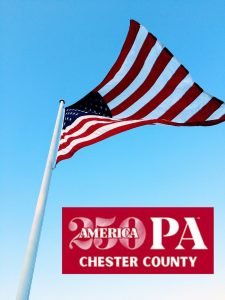 Calling all history buffs! 2026 marks the semiquincentennial (that's the 250th) anniversary of the Declaration of Independence signing, and there's a group right here in Chester County already planning a celebration. From festivals to park cleanups to town tours, the local commission held its first meeting in July to kick off the celebration of Chester County's many historical connections. Want to get involved? Volunteer or follow the group on Facebook @Chesco250 for opportunities. America250Chesco.org.
back to top