Good to Know / October 2019
Just a few things we'd thought you'd like to know this month.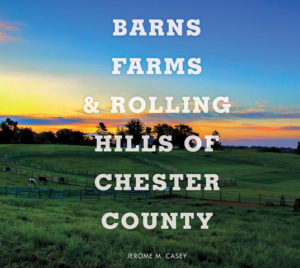 Picture This
Travel from sunrise to sunset through the scenic hills, conserved areas and pastoral farmlands of Chester County—enjoying beautiful landscapes worthy of a roadtrip ramble. Or go on an armchair photographic journey of the area with Jerome Casey's new book, Barns, Farms & Rolling Hills of Chester County. A local resident for 14 years, Casey memorializes a simpler time with 166 photographs of old barns, gravel lanes, livestock and more. A must-have book for Chester County fans. Jerome-Casey.com.
Not-So-Haunted Hayrides
Visit Highland Orchards for festive fall fun where the only chill is the one in the air. By the Light of the Silvery Moon Hayrides feature a non-scary, leisurely ride through the orchard. Afterward warm up around the campfire with a cup of Highland's own cider and goodies. Never fear—even ticket prices are less than frightening at $7 per token at the Red Shed. Fridays and Saturdays, through early November. 1000 Marshallton Thorndale Rd., West Chester. HighlandOrchards.net.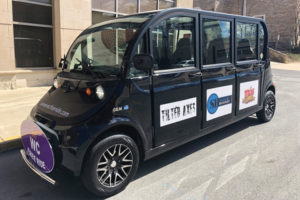 Best Commute Ever!
There's a new ride program that's greener for the environment and your bank account. West Chester Free Ride, a new free, eco-friendly transportation service and mobile advertising program, takes the hassle out of traveling and parking in the Borough. Ride in style with all-black fully electric vehicles. These rides are zero-emission transportation helping the Borough achieve its goal of a 100% renewable electricity community by 2035. For a free ride, 484-259-7936. WCFreeRide.com.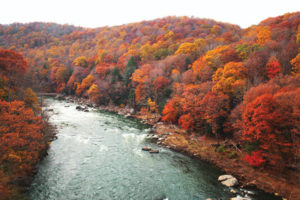 Hit the Trails
Put on your hiking boots! Before the season ends, make your way to Nottingham County Park, a Natural National Landmark. The 651-acre park sits atop an outcropping of rare, light green serpentine stone greater than one square mile—one of the largest serpentine barrens on the East Coast. Explore the park's Buck Trail, recently expanded with new acreage awarded by the Nature Conservancy to protect Chester County's oldest park. Great news for nature lovers! 150 Park Rd., Nottingham. ChesCo.org.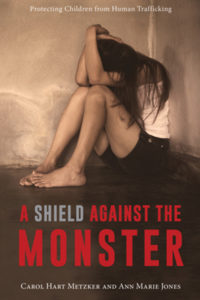 Tracking Human Trafficking
Ann Marie Jones, a local survivor of human trafficking, and Carol Metzker, an activist and local author, educate readers about the horrors of traffickers' sickening playbooks—used to manipulate and sell girls for sex. Their new book, A Shield Against the Monster, gives parents, teachers and community members who care about children a playbook of their own. A must-read to protect kids and prevent new victims. Get a copy at your local independent bookstore.
back to top