Good to Know / November 2020
Just a few things we'd thought you'd like to know this month.
Preparing the Pine.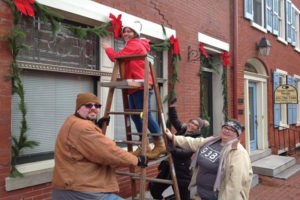 'Tis the season—well, almost—when downtown West Chester transforms into a magically merry Hallmark card! Saturday, November 23rd, marks the 40th annual Hanging of the Greens, just in time to get you jolly, holly and hopping into the holiday season. The Chamber of Commerce's traditional hanging of pine rope and red bows in the business district gives a festive reminder to do your holiday shopping locally. Get into the spirit by volunteering to wrap West Chester in the season's best. GreaterWestChester.com.
Saving Stonehedge.
Finally! Thanks to the generosity of new owners, historic Stonehedge Farm in Willistown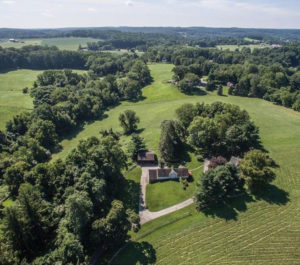 Township (at Goshen and Plumstock Roads)will be protected forever from further development. These peaceful 15 acres of open meadows, woodlands, freshwater ponds, equestrian trails and diverse plant and wildlife habitats are safe after being purchased in August and put under conservation easement with Willistown Conservation Trust. Area conservationists, bird watchers, equestrians, fox hunters and residents celebrate the preservation of this key parcel of open space. WCTrust.org.
Awakening the Writer.
Ever wanted to publish your own book? You're in luck—November is National Novel Writer's Month, and nonprofit NaNoWriMo wants to help you produce page-turning publications in 30 days. NaNoWriMo provides writing groups with people from your area, access to a globally diverse writing community and free virtual pep-talks from authors such as Anne Lamott or John Green. The site helped complete over 300,000 books, meaning your odds are good to become the next hit novelist! NaNoWriMo.org.
For the Love of Leaves.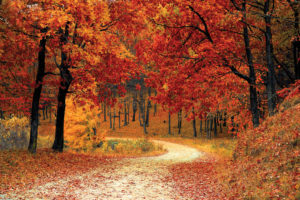 It's leaf peeping season! Fall foliage fanatics often travel to see autumn's kaleidoscope of colors. Luckily, you won't have to drive far to see peak foliage. Robert B. Gordon Natural Area has 125 acres of West Chester's lively leafage. And Cheslen Preserve is resplendent in autumn featuring 1,282 acres of Coatsville's vibrant trees, perfect for leaf lovers. Grab a scarf and a camera—it's time to feast your eyes on November's fall foliage. NatLands.org.
Holi-Stay.
Traveling is not on most folks' 2020 bucket list, so staycations are the new going out. Need ideas? Try Irene Levy Baker's second edition of 100 Things to Do in Philadelphia for tips and tricks to stay entertained close to home. The book offers under-the-radar spots for cheesesteak connoisseurs and hidden gems like the live rodeo, Cowtown or Wonderspace, an interactive art gallery. Mention you heard about the book from County Lines to get your copy signed. Great gift for your favorite Philly fan. 100ThingstoDoinPhiladelphia.com.
back to top