Good to Know / November 2019
Just a few things we'd thought you'd like to know this month in Chester County and beyond.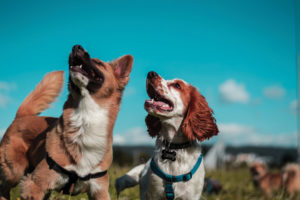 Tail-wagging Fun
Avondale's gone to the dogs! Camp Bow Wow, a new franchise boarding facility for dogs, is open for business, offering training, grooming, plus day and overnight care, nixing the hassle of a dog sitter. With climate-controlled play areas indoors and out, staff trained in pet first aid, and webcam access so you can peek in on your pooch's playtime, Camp Bow Wow lets you know your furbaby is having a "paw-some" time. 7 London Way, Avondale. 610-268-3647. CampBowWow.com.
Tongue Twisting Fun
Couldn't stop saying Peter Piper picked a peck of pickled peppers as a kid?  Or graduated to Gilbert & Sullivan's best? Now's the time to let loose your love of silly sayings because November 10 is National Tongue Twister Day! Get into the spirit by challenging friends and family with "The sixth sick sheik's sixth sheep's sick." By day's end, you'll have your tongue tied in knots or reign supreme as the best annunciator! More examples at EngVid.com.
Gnarly, Bro!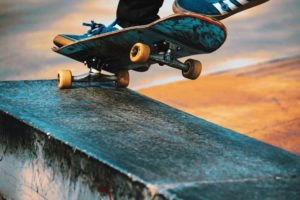 Who said skateboarding isn't an artform? Certainly not West Chester University! Catch the WCU's exhibit, the Skate Show, to fully immerse yourself in this cross discipline, interactive exhibition of skateboard culture. On view in the John H. Baker Gallery of the E.O. Bull Center for the Arts, this rad exhibit features handmade boards, 3D printed trucks, music, graffiti and a full-size indoor mini-ramp all made by WCU students, alums, faculty and staff. Through Dec. 13. 2 E. Rosedale Ave., West Chester.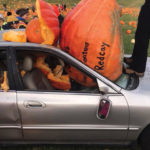 Pumped for Pumpkins!
Pumpkin season is peaking, so plan for some pumpkin fun at Glen Run Valley View Farm and their annual Pumpkin Olympics on November 9. With options like the pumpkin pie eating contest, pumpkin bowling, gourd toss, pumpkin throw and more, this event will please even the most begrudging pumpkin lover. Stay for the finale to witness the Giant Pumpkin Drop (560 pounds in 2018!) and 1,000 Pumpkin Avalanche & Smash Fest! Tickets $7/person, $25/ family. 280 Lenover Rd., Atglen. GlenRunValleyView.farm.
On The DL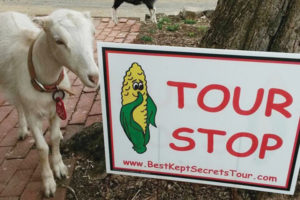 You didn't hear this from us … but consider booking a Best Kept Secrets Tour of Chester County and head off-the-beaten path to explore handpicked local small businesses. These best kept secrets offer participants access to exclusive merchandise and discounts, workshops and barn tours, unique cafes, artists' studios, wineries, orchards and more. And the best news: tickets are just $10, which just might be a secret you want to share. More at BestKeptSecretsTour.com.
back to top