Good to Know
Just a few things we thought you'd like to know this month
Milestone Mural
You've likely seen the women's suffrage mural on East Market Street. Now there's a new addition to West Chester's growing public art scene. WCU student Noah Burns has elevated the town with his striking artwork marking the 200th anniversary of the Friends Association, a nonprofit assisting those affected by homelessness. Painted on the exterior of the Friends Association building, the mural reflects the nonprofit's mission by depicting protection and family while adding vibrancy to 113 W. Chestnut St., West Chester. FriendsAssoc.org.
Plant Perfection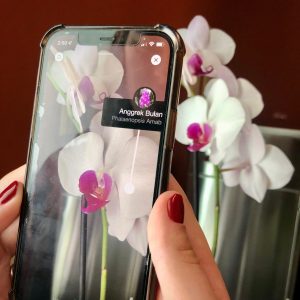 Struggling to keep your indoor plant babies alive during winter? Plant-care apps let you join a community of knowledgeable and helpful plant lovers. These apps do more than OG plant-ID apps by using your camera to help diagnose issues like improper lighting or temperature. You can even set "water me!" reminders so another green friend doesn't bite the dust (It's okay — we've all been there). Not sure which app? Check recommendations on Mashable.com.
Promoting PA
Former West Chester resident Cat Jasinko has gone viral on TikTok as @PennsylvaniaJunkie. With over 10 million views and 250,000 followers, she's sharing her love of all things PA. Her TikTok page highlights PA's quirks and gems, ranging from poking fun at strange names (Schuylkill, Manayunk) to a favorite breakfast spot (just happens to be West Chester's Market Street Grill) to a canoe-and-dine on the Brandywine (a fun guided canoe experience). So, Sheetz or Wawa? TikTok.com/@PennsylvaniaJunkie.
Vote the Future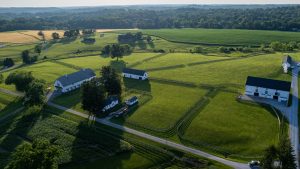 It's a big election year, especially for Westtown Township. In November 8's general election, the ballot will ask Westtown residents to preserve the future of iconic Crebilly Farm (at Routes 202 & 926). By voting "yes" to a small tax increase, Westtowners can protect 312 acres of open space while preventing residential sprawl, decreasing traffic congestion and avoiding higher taxes for general services. Non-Westtown residents can support this green cause by donating at VoteYesCrebilly.com.
Viva la Pumpkin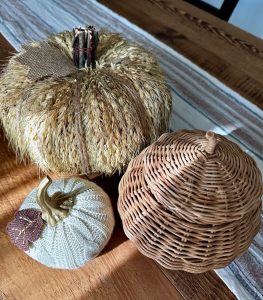 Your love for pumpkin season doesn't have to die after Halloween! Impress Thanksgiving guests with this eye-catching addition to your home … you guessed it, pumpkin decor. But not your typical carved pumpkins. These trendy decorations are made of materials ranging from knits to rattan to corn husks, making this a perfect DIY project. And the best part is you don't need to worry about an expiration date. SohoInteriorDesign.com.
back to top