Good to Know
Just a few things we thought you'd like to know this month
Centennial Celebration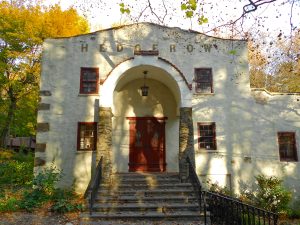 A hearty congrats to the Hedgerow Theatre, celebrating its 100th anniversary this year! Founded as part of the Arts and Crafts movement and built in a renovated 19th-century grist mill in Rose Valley, the Hedgerow is the oldest continuously running repertory theater in America. Many notable actors have graced its stage, including Ann Harding, Richard Basehart, Austin Pendleton and Keanu Reeves, and it has attracted famous playwrights like Susan Glaspbell and Edward Albee. Here's to 100 more years of the dramatic arts! 64 Rose Valley Rd., Media. HedgerowTheatre.org.
Preservation Project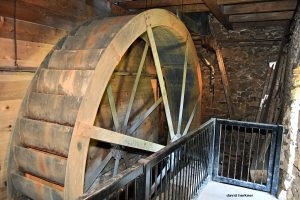 Help preserve an important piece of history and a glimpse into colonial Pennsylvanian life. The Mill at Anselma, an 18th-century mill located along Pickering Creek in Chester Springs, has launched a fundraising initiative to maintain their 1909 steel water mill. A $10,000 challenge grant helped kickstart the project, but they need another $15,000 to complete the restoration. Consider donating on their website to help showcase part of our region's history. 1730 Conestoga Rd., Chester Springs. AnselmaMill.org.
Grateful Grads
Prepare to see lots of caps and gowns around West Chester from May 11 to 14. West Chester University's spring 2023 commencement will include 17 separate ceremonies across campus, starting with the Kente Ceremony on Thursday at 6 p.m. and ending with the Graduate School commencement on Sunday at 6 p.m. Be sure to congratulate any graduates you see! WCUPA.edu/Commencement.
Happy Trails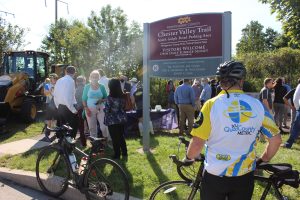 Calling all hikers, bikers and joggers! The long-awaited Chester Valley Trail extension is now open. The nearly four-mile-long extension connects the trail (now over 18 miles long, running from Exton to King of Prussia) to the Schuylkill River Trail in Norristown and the regional Circuit Trails network. The project also included building two new pedestrian bridges at South Gulph and Henderson Roads, plus upgrades to two existing bridges for pedestrian and cycling use. MontCoPA.org/2844/Chester-Valley-Trail-Extension.
Heroic Tale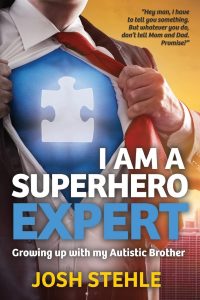 Looking for something inspiring to read? Check out I Am a Superhero Expert: Growing Up with My Autistic Brother (4 Horsemen Publications), written by West Chester University junior and Downingtown resident Josh Stehle. The memoir focuses on Stehle's experience growing up with his older brother, Zach, who's on the autism spectrum. Zach's vast comic book and superhero knowledge has earned the brothers over 93 thousand followers and 3.4 million likes on TikTok, where viewers submit questions trying to stump Zach. JoshStehle.com.
back to top