Good to Know
Just a few things we thought you'd like to know this month
Totally Topiary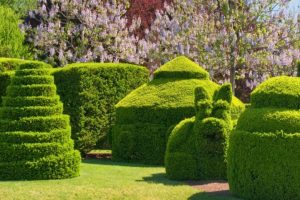 World Topiary Day supplants May flowers on May 12 with artistically trimmed greenery. Celebrate with a trip to Longwood Gardens' famed Topiary Garden, where family and friends of all ages will enjoy topiaries in 20 shapes including spirals, spheres and animals. Or get creative and have a DIY celebration. Buy a classic topiary plant, like boxwood, and use garden shears to trim into fun shapes—cones, cubes or double balls. Paint a planter for that extra touch! LongwoodGardens.org.
Sounds of Vinyl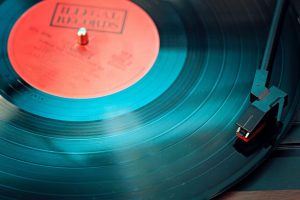 Millennials rediscovered vinyl, making records outsell CDs since 2020 (and now at a 30-year high). Whether you're loving album cover art, creating a dedicated listening room or just rediscovering vinyl's warm sound, there's no denying the cracks and pops of a needle on vinyl add to the immersive experience. Find your sounds at West Chester's top spots for vinyl — Creep Records, Electric Avenue Music or Hop Fidelity, where you'll get free brews while you browse. ShopCreep.com. ElectricAvenueMusicWC.com. HopFidelity.com.
Launch Entrepreneurs
Penn State Great Valley hosts its 10th annual golf outing supporting Great Valley LaunchBox program and scholarships at the Applecross Country Club in Downingtown on May 17. The University will match the first $25,000 raised to support early-stage entrepreneurs taking first steps toward their dreams. Enjoy a buffet lunch and dinner, cocktail reception in the clubhouse and silent action, plus awards and prizes as you help turn good ideas into great businesses. GreatValley.Launchbox.PSU.edu.
Screens by the Schuylkill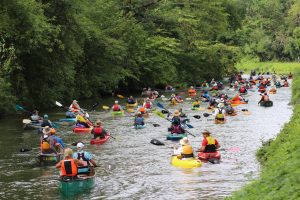 Enjoy an outdoor movie event at the Pottstown Riverfront Park by the Schuylkill River on May 21. The Paddling Film Festival presents the best paddling films of 2022. Arrive before the show begins at 8:30 p.m. to grab free popcorn and raffle tickets. Or make a day of it and join the Used Outdoor Gear Sale fundraiser and paddling trips of 8.5 and 5 miles, with shuttle service. Get inspired to paddle rivers, lakes and more. Tickets $15; $25/couple. SchuylkillRiver.org.
Flower Moon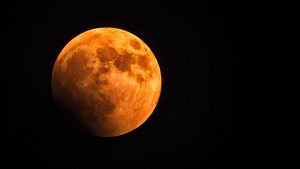 Flowers aren't the only things rising this May. Glowing a radiant red during a lunar eclipse on May 16 (12:14 a.m.), a red supermoon appears large and bright as sunlight passing through Earth's atmosphere onto the moon creates the hue. This eclipse occurs during the Flower Moon — the name given this month's full moon because of the abundance of blooms during May in the northern hemisphere. Watch the heavens and see for yourself! Space.com.

back to top