Good to Know / May 2021
Just a few things we thought you'd like to know this month.
New Garden Plans.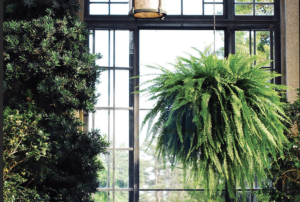 You may have heard that Longwood Gardens is getting a major makeover, and there's plenty to look forward to. Renovations include beautiful new buildings, like a Crystal Palace floating on water and a new custom-built jewel house for the Brazilian-inspired Cascade Garden. Other features worth noting: the bonsai courtyard, new restaurant spaces and enhanced Waterlily Court. Pining to see the changes? The revitalized Orchid House opens this fall. 1001 Longwood Rd., Kennett Square. LongwoodGardens.org.
River Winner.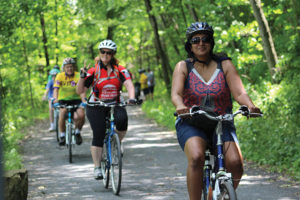 Spring is the perfect time to get outdoors and enjoy the warmer weather. Why not head over to the Schuylkill River Trail? It isn't just a local attraction. USA Today's 10 Best Awards named the trail a "Best Riverwalk" of 2021. Nominated by a panel of urban planning experts, the trail ranked third! Stretching 75 miles across historically rich Southeastern Pennsylvania, the trail offers plenty to explore. Notable stops include Valley Forge National Historic Park and Schuylkill Banks Boardwalk. SchulkillRiver.org.
Historic Tracks.
Ever wish you could take a train from West Chester into the city instead of sitting in traffic? Well, once upon a time that was a reality. In his new book, West Chester Railroad, Kennett C. Springhirth illustrates the importance of the West Chester & Philadelphia railroad. Steeped in history, this book is sure to teach you something new and have you wishing the railroad was here today. Get a copy at your local bookshop. ArcadiaPublishing.com.
Covid-Capsule.
Pandemic life may seem normal to us now, but one day folks will read about it in history books. White Horse Village residents, including a retired professional archivist, are hoping to capture the essence of 2020 by collecting memorable items and photos in a Covid-19 time capsule. Think homemade masks, disinfectant and even toilet paper. The central theme? "Together, We Can." The capsule is set to be opened in 2030 and again in 2045. More at WhiteHorseVillage.org.
Kennett Blooms.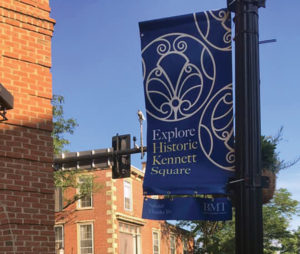 Did you know that Southern Chester County was once called the Carnation Belt? Historic Kennett Square wants to bring back some of that beauty with their new project, Kennett Blooms. Plans include opening two new parklets, coordinating outdoor dining and adding lush plantings throughout Kennett. The outdoor initiative aims to encourage safe, fresh air activities to bring the community together while also supporting local business. Get outside today! KennettBlooms.com.
back to top