Good to Know / May 2019
Just a few things we'd thought you'd like to know this month.
I Do!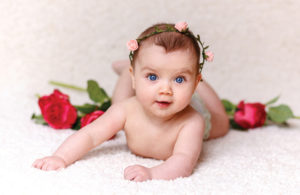 Popping the question isn't just for couples. New or expecting parents have begun creating godparent proposals. Approaches abound—craft-aholics put proposals in puzzles or design wine labels, wordsmiths pen poems, and seamstresses embroider pillowcases or keepsake boxes. More traditional couples may pop the question on little onesies. Whether store bought or DIY, godparent proposals are a sweet way to make this moment one these special people will remember. More on Pinterest.com.
Shopping Small is Big!
We celebrate National Small Business Week, May 5 to 11, and Shop Small Business Saturday on November 30 to support local small businesses that help our community—local businesses create two out of every three new jobs in the U.S. So, bypass that international coffee chain and drink locally at Newtown Square's Burlap and Bean Coffee for fair-trade brews, Kennet Square's Philter for an espresso shot, or Devon's Pour Richard's for specialty coffees. More at SBA.gov.
Literary Legend.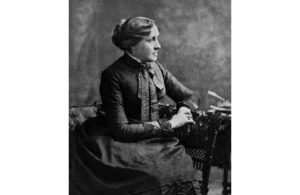 Did you know author Louisa May Alcott was a local? Born in the Germantown neighborhood of Philadelphia, she dazzled readers in 1868 with Little Women, which, along with her other works, was loosely based on her upbringing. Alcott was an abolitionist and feminist and also served as an army nurse in the Civil War. Mark your calendar for the eighth film adaptation of Little Women due out in December, starring Saoirse Ronan, Emma Watson and Meryl Streep.
The Best Medicine.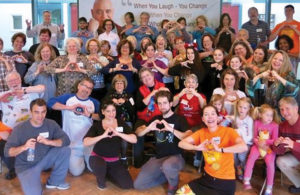 Get ready to laugh out loud on the first Sunday of May—World Laughter Day. Created by Dr. Madan Kataria, founder of a global exercise movement called Laughter Yoga, this event was first celebrated in 1998 in India. Today there are hundreds of laughter clubs around the world, including the Laughter Yoga Club of Delaware County. Join the free, family-friendly May 5th event to experience the joy, stress reduction and well-being from laughing. Rose Tree Ampitheater, 1671 N. Providence Rd., Media. Register at EventBrite.com.
#trashtag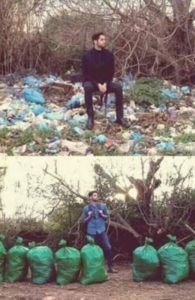 A new internet challenge has people making the world a better place. Completing the #trashtagchallenge requires taking before-and-after pictures of a cleaned-up, formerly trash-filled area. Unlike the duct tape or Tide Pod challenges, this viral fad actually encourages bored teens to do something productive! Boasting more than 30,000 posts so far on Instagram alone, this challenge recently went viral after a Facebook post. Anyone can participate—simply find an area that needs to be cleaned, clean it and, of course, post it!
back to top