Good to Know
Just a few things we thought you'd like to know this month
Jewelry Genius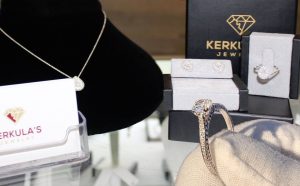 Treat yourself with a piece of custom-made jewelry from Kerkula's Jewelry in West Chester. Owner and jeweler Kevin Kerkula's love of jewelry comes from his roots in Liberia, where his parents own and operate two gold creeks. He designs and creates unique pieces of jewelry on site, casting, molding, torching and even setting stones by hand. Visit him in the Gay Street Commons for custom-made bracelets, earrings, necklaces and rings. 117 W. Gay St., Ste. 104, West Chester. KerkulasJewelry.com.
Antique Antics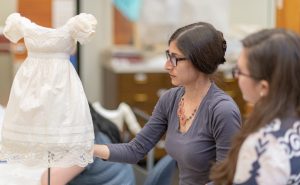 Have antiques lying around that you're not sure how to care for? Bring them to Winterthur Museum, Garden & Library's free Conservation Clinic on Thursday, March 9. Faculty and students from the Winterthur/University of Delaware Program in Art Conservation will consult on the condition, care and possible treatment of your treasures. Bring paintings, textiles, books and archival documents, photos, furniture, decorations and more. Schedule a 30-minute appointment. 5105 Kennett Pk., Winterthur, DE. Winterthur.org.
Bobblehead-in-Chief
Earlier this year, former Lieutenant Governor John Fetterman was inaugurated as the newest U.S. Senator from Pennsylvania. Now he's also been inaugurated into the National Bobblehead Hall of Fame and Museum. Standing on a circular stars-and-stripes-adorned base, the smiling and waving bobblehead is wearing jeans and Fetterman's trademark navy blue hoodie. Get your own senatorial bobblehead from the musueum's online store while supplies last! BobbleheadHall.com.
Giving Back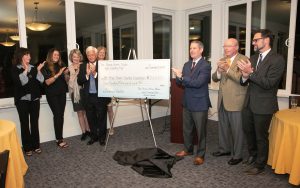 Lots of local organizations are giving back to the community. The Devon Horse Show and Country Fair, for instance, has donated over $18 million to Bryn Mawr Hospital. Donations have supported several hospital projects, including upgrades to the Emergency Department, the Comprehensive Breast Center and an overall hospital modernization project. Last year, the Horse Show donated $300,000, the second installment toward a $2-million commitment to supporting the hospital's newly expanded and upgraded Behavioral Health Unit. DevonHorseShow.net. BrynMawrHospital.com.
Floral Acts of Kindness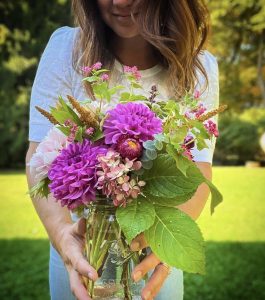 A Chester County businesswoman is spreading joy throughout the community. Kathy Cole, owner of Peonies and Lilacs in Downingtown, is giving back through her Petal Drop program. She and her three young children make flower arrangements they deliver at random to members of the community to spread cheer. Follow their kind works on Facebook and Instagram, and find gardening tips and flower arranging tutorials. PeoniesAndLilacs.com.
back to top