Good to Know / June 2021
Just a few things we thought you'd like to know this month.
Inside Story.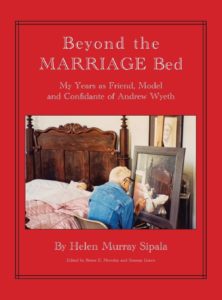 Andrew Wyeth's model and confidante, Helen Sipala, is giving fans an intimate look into the artist's life in her book Beyond the Marriage Bed. Throughout the years, Wyeth shared many private thoughts with Sipala, now revealed in this 20-year diary. The book highlights their close relationship over years of conversations, all without sugar-coating anything. Fans won't be able to put down this page-turner. Pick-up a copy at your local bookstore.
Preserving Charm.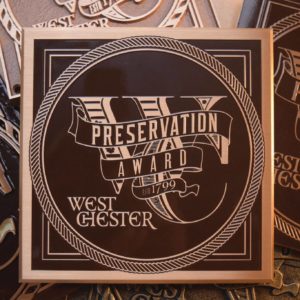 Nominations are open for the 10th Annual West Chester Preservation Awards. This program gives Borough residents a chance to publicly recognize distinctive projects, and those behind them, that restore and preserve West Chester's historic character. From industry landmarks to private residences with historic significance, there are so many reasons to celebrate the past. Don't wait! Download the nomination form and nominate your favorite preservation project by June 10th. WCDF.org/Preservation.
Hit the Road.
With vacations cancelled and rescheduled, many travelers have chosen road trips as the perfect solution. Chadds Ford native Michael Burlotos has taken this vacation idea but extended it to almost a year. Packing up his belongings and leaving his apartment behind, Burlotos began an open-ended road trip along the East Coast in a converted school bus. For now, he's in West Palm Beach, Florida, but you can follow his travels through Instagram @WanderingBusDude.
Flower Firsts.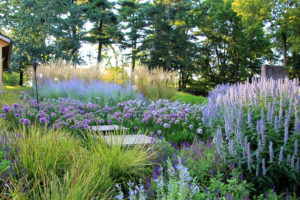 The Philadelphia Flower Show is back! And for the first time since its start in 1829, the show will be held outdoors. The FDR Park location (near the Wells Fargo Center) will give flower fans a scenic backdrop for the garden displays. Another first: local award-winning garden designer Donald Pell will make his show debut with displays focusing on the relationship between humans and habitats with a beautiful and naturalistic landscape of intricate textures and colors. Mark your calendar, June 5–13. FDR Park. PHSOnline.org.
Virtual Vocations.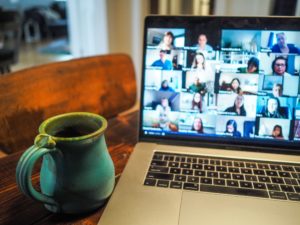 If you've been taking Zoom meetings in your pajama bottoms or making the daily commute from your bedroom to the kitchen, this day is for you. June 24th marks National Work from Home Day, a day to celebrate the technological advancements that allow us to be productive from anywhere in the world including the couch. So, let's commemorate the past year of WFH with an early Happy Hour (we won't tell)! NationalToday.com.
back to top