Good to Know / June 2019
Just a few things we'd thought you'd like to know this month.
Shiver Me Timbers!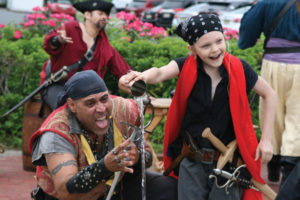 Pirates are landing in Wilmington! On June 29, pirate crews from near and far sail into the Kalmar Nyckel Shipyard and Fort Christina Park for the 5th Wilmington Pirate Festival to celebrate and entertain fans of all ages. Join pirate-themed fun, watch cannon drills, hoist sails, play pirates games, make pirate crafts, have your face painted and talk like a pirate—argh! Free admission, with fees for some activities. KalmarNyckel.org.
Let Freedom Ring
Did you know slavery wasn't officially abolished in the U.S. until two and a half years after the Emancipation Proclamation? Juneteenth recognizes the day slaves were freed in Texas: June 19, 1865. Today, June 19 marks a celebration of African-American pride and achievement, although despite efforts of activists, Juneteenth is not recognized as a national holiday. Join the Delaware Juneteenth Association (DEJA) at the Resurrection Center Church to remember this landmark event. 3301 N. Market St., Wilmington. June 19, 7 p.m. DelawareJuneteenth.org.
Read All About It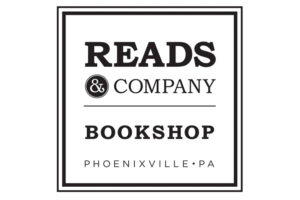 Hoping to become a bestseller, a new bookstore has come to Phoenixville. Reads & Company will connect readers with their new favorite authors from a unique inventory handpicked by co-owners Robb Cadigan and Jason Hafer. In its 2,400-square-feet space, the bookstore will host author residencies, book clubs, children's storytimes, book and film discussions, and more! Great for all ages, because a love of reading has no age limit. 234 Bridge St., Phoenixville. ReadsAndCompany.com.
The Best Things in Life Are Free!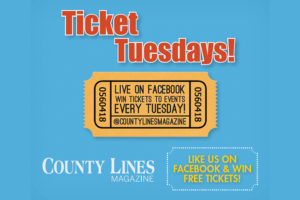 And if you follow us on social media, you can win free tickets to lots of great local events. Just "like" us on Facebook and comment when you see one of our Ticket Tuesday posts. It's that easy! Be on the lookout for a chance to win 4 tickets to the Philadelphia Concours d'Elegance or 5 tickets to the Chester County Balloon Festival. Join our thousands of followers for free fun! Facebook.com/CountyLinesMagazine.
Loud and Proud
June 28 marks the 50th anniversary of the explosive beginning of the gay rights movement, when police raided the Stonewall Inn in Greenwich Village. What better way to mark that day than by educating yourself on queer history. The Reel Queer Film Series is hosting "The Death and Life of Marsha P. Johnson" (one of the Stonewall activitsts) on June 13 in Allentown. And the public is welcomed at Chester County's Pride Fest, headlined by Rupaul's Drag Race winner and West Chester local Aquaria on June 1 at Reeves Park, Phoenixville. LgbteachesCo.org.
back to top