Good to Know
Just a few things we thought you'd like to know this month
Attention Arcade Addicts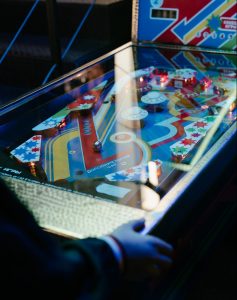 The recent revival of trends like bell bottoms and pop-punk shows pop culture loves the past. Stay on trend with retro fun at local arcades some rainy summer day. Malvern's Pinball Gallery features 100 pinball and arcade games and hosts gaming competitions. At Booths Corner Arcade in Garnet Valley, play a few rounds before shopping. In Phoenixville, East Coast Coin-OP offers a variety of arcade games and expertise to make your broken games playable. Just don't tilt! PinballGallery.net. BoothsCorner.com. ECAmusements.com.
Picture-Perfect Picnics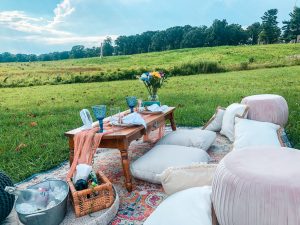 Have an Instagram-worthy picnic without lifting a finger with help from Wandering Picnics. This new West Chester-based company does it all — just pick the date and place. They'll provide food, drinks, decorations, flowers, dinnerware and 21st-century necessities like Bluetooth speakers, fans to keep cool and a brunch package. Stay comfy with their piles of pillows, sitting poofs and bubble tent. Choose a theme or a mini-Polaroid camera to amp up the fun. WanderingPicnics.com.
All Aboard
Transportation may become a whole lot easier thanks to Chesco, Montco and Berks County's rail committee, the Schuylkill River Passenger Rail Authority (SRPRA). The committee is working on a new route from Reading, Pottstown and Phoenixville to Philadelphia. With the last active passenger train being a whopping 41 years ago, this is long overdue. Here's hoping a passenger train will be part of the new project. Start planning your day trips on the rails now. WHYY.org. MontCoPA.org.
Fireworks Facts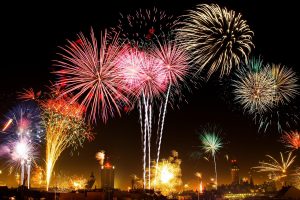 July 4th wouldn't be the same without fireworks, but do you know their origin story? They date back to 800 A.D., when a Chinese alchemist chasing an immortality elixir accidentally created gunpowder. Vibrant colors became part of fireworks when 19th-century Italian inventors added metals. Now over $2 billion was spent on these explosive delights in 2020. So whether you ooh and aah at a public display or launch your own at home, impress your friends with these fun facts. CelebrateSafely.org. Science.HowStuffWorks.com.
PA Pride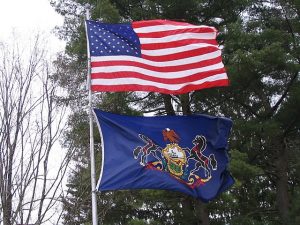 Hey, Pennsylvanians! National Pennsylvania Day is July 20th, so why not go full patriot by celebrating PA's historic attractions? Stroll through Valley Forge National Park or Brandywine Battlefield. Or visit the National Constitution Center in Philadelphia. Make a checklist of our state symbols to see how many you know. Refresh with quintessential PA foods like a Philly cheesesteak, side of Herr's chips and dessert of TastyKakes or a Hershey bar. StateMuseumPA.org.
back to top