Good to Know / July 2019
Just a few things we'd thought you'd like to know this month.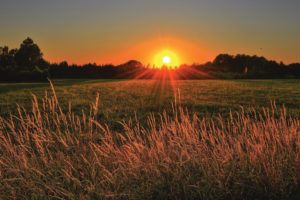 Colors of the Sky
Reds, oranges, yellows, pinks—sunsets bring us some of the most dazzling displays of color in nature. So of course there's a whole week dedicated to photographing them—the third week of July is National Capture the Sunset Week. Grab your smartphone or camera and get out to memorialize the moment. Location Tips: Stroud Preserve, Longwood Gardens or Valley Forge National Park are just a few places to get great sunset shots. Share your best photos on social media with @CountyLinesMagazine! HolidayInsights.com.
Beat the Boredom!
Did you know July is National Anti-Boredom month? Created by Alan Caruba, founder of the Boring Institute, Anti-Boredom month was assigned to July because after the 4th there's not much going on to break up the summer before the kids go back to school. All the more reason to fend off boredom! Go for a walk, learn a new skill, visit family or friends—find new ways to get out and not let the boredom blues get you down. NationalDayCalendar.com.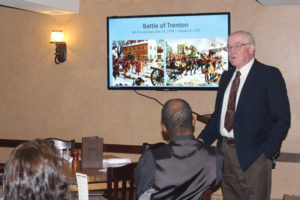 Bite of History
Princeton, Paoli, Germantown, Monmouth—all sites of notable Revolutionary War battles. Learn about these battles and more on third Tuesdays of the month through Jan. 2020 at Black Powder Tavern's Historical Dinner Series—a place with its own ties to history. Enjoy appetizers and a special menu as experts talk about these significant events. The series focuses on the Battle of Brandywine on July 18, and on the Battle of the Clouds on August 20. Reservations required. 1164 Valley Forge Rd., Malvern. BlackPowderTavern.com.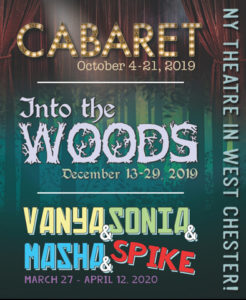 Life is a Cabaret
The Resident Theatre
Company is back for another musical and hilarious season of New York-caliber theater. The season kicks off with 10-time Tony Award-winning musical "Cabaret." During the holidays, RTC brings to life Grammy Award-winning composer Stephen Sondheim's musical "Into the Woods." And the 2013 Tony winner for Best Play, "Vanya & Sonia & Masha & Spike," wraps up the season in the spring. Subscribe for the full season! 226 N. High St., West Chester. RTCWC.org; UptownWestChester.org.
Discover Delaware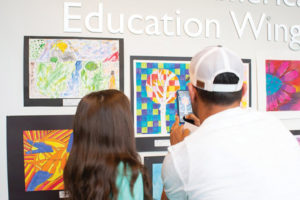 Arts and crafts, family yoga, story time, interactive displays and tours—stretch your kids' creative muscles with the Delaware Creative Kids Passport. Get your passport at the Biggs Museum of Art, Delaware Art Museum, Delaware Contemporary or Winterthur Museum, Garden and Library and collect a stamp at each stop to win a special prize! A great way for your family to bond and your kids to learn. Check the museums' websites for more details.
back to top