Good to Know / January 2018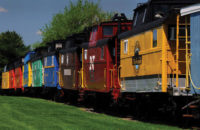 Locomotive Motel
How do you find a missing train? Follow its tracks! So train lovers should follow the tracks to the Red Caboose Motel in Lancaster. This unique destination lets guests stay in train cabooses restored and converted into motel rooms. Since opening in 1970, the motel has attracted fans to over 38 cabooses, as well as an on-site restaurant where diners can watch trains depart from the Strasburg Rail Road Center. For more, RedCabooseMotel.com.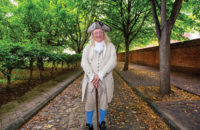 Tipsy Touring
For all those tipplers out there, the Tippler's Tour Colonial Pub Crawl in Philadelphia is the place for you! Celebrate Ben Franklin's 312th birthday this month and toast our favorite Founding Father. Combining history, pubs and beer, the tour is led by a guide decked out in Colonial attire, or in this case, dressed as Franklin himself. Learn the history behind Philadelphia's storied beer-drinking past. For tickets, search "Tippler's Tour" at HistoricPhiladelphia.org.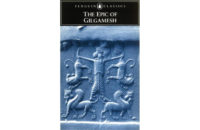 Calling all Sci-Fi Lovers
On January 2nd, join science fiction fans worldwide to celebrate writer Isaac Asimov's birthday on Science Fiction Day. Science fiction has become a popular genre in literature, movies and TV (think Stranger Things), with roots dating back to the Sumerian Epic of Gilgamesh from 2000 BC. Mark your calendar, visit your local independent bookstore to stock up on the latest, and cozy up with your favorite sci-fi novel or movie. Or go crazy and hold a sci-fi themed party! NationalDayCalendar.com.
History 101
Although you may have spent New Year's Day watching parades and football, did you know Abraham Lincoln issued the Emancipation Proclamation on January 1st, 1863, soon after the Union defeated the Confederacy at Antietam? Contrary to popular belief, the proclamation did not actually free slaves. Instead, it shifted the focus of the Civil War to fighting for the freedom of slaves and ending slavery altogether. More fun facts at History.com.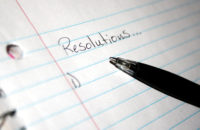 New Year, New You
Are you ringing in the New Year with a list of resolutions? Need some help making those changes? Award-winning New York Times writer Charles Duhigg has ideas and techniques—based on research—in his best-selling book The Power of Habit. Learn why habits exist and how they can be changed using the habit loop of cue—routine—reward. Hint, replace the routine with something new. Start some new habits for 2018! Find copies at your local bookstore.
back to top