Good to Know / February 2021
Just a few things we thought you'd like to know this month.
History Rewritten.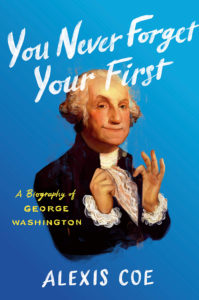 Turns out the history books might have overlooked some interesting stories about President George Washington. Did you know he survived smallpox, malaria, diphtheria, dysentery and tuberculosis (at the same time) and pneumonia. You can read all about Washington's resilience, myths and legends and even some hard truths about the president in Alexis Coe's biography, You Never Forget Your First. Pick up a copy at your local independent bookstore and impress your friends and family with your history knowledge.
Treasure Hunt.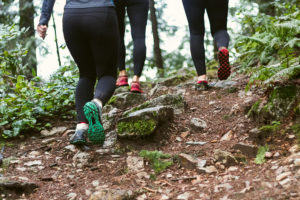 Binged every show on Netflix and still feeling bored? Get outside and try geocaching, a non-contact game of hide-and-seek between hundreds of strangers. Players hide their caches or "treasure" (in small plastic containers) in hidden spots for others to find using GPS technology. Download apps like Gecaching HQ or Cachy to get started. Get your family involved in the thrill of the hunt and enjoy exploring your neighborhood in a new way. Geocaching.com.
Family Tree.
Ever wondered about your family's history but not sure where to begin? Then the Historical Society of Pennsylvania's 8-week Zoom course on the Foundations of Genealogy is what you need. The course will help you create a plan of attack, tackle extensive research, build a family tree and so much more. With beginner to expert levels, the course lets you follow along no matter your expertise. Learn about your family's heritage while strengthening research skills. Start date February 17th. Tickets $250. Portal.HSP.org.
Middle-Earth Magic.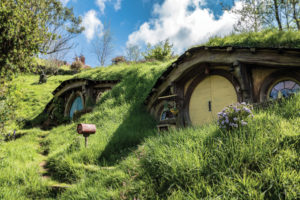 Ever dreamed of visiting The Shire? Well, a local couple made their dreams a reality with architect Peter Archer of West Chester's Archer & Buchanan. Taking a page right out of Lord of the Rings, Archer created a life-sized tribute to The Shire for the couple. Hidden away in the beautiful Chester County countryside, the "hobbit house" is complete with an authentic-looking round hobbit door, mahogany butterfly windows and, of course, the owner's extensive collection of Tolkien books and memorabilia. ArcherBuchanan.com.
Stocking Change.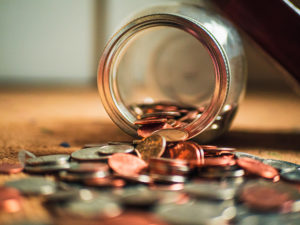 Make your spare change cha-ching with Acorns, an app that rounds up your debit and credit purchases to the nearest dollar and invests the extra. When your stash reaches $5, the money is withdrawn and put into your personal stock portfolio—designed by you, based on your investment goals and risk preferences. With this commission-free app, there's no more guessing where you want your funds to grow. Start the new year with a smarter way to stock at Acorns.com.
back to top