Good to Know
Just a few things we thought you'd like to know this month
"The One at KOP"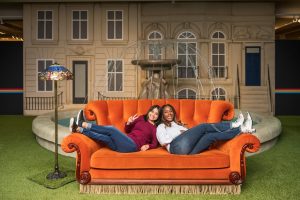 Celebrate the iconic '90s sitcom at The Friends Experience at the King of Prussia Mall, opening February 10. Getting accolades from CNN and USA Today, this interactive experience lets you revisit all your favorite moments from the hit TV show. Step into Monica and Rachel's kitchen, help Ross with the famous sofa pivot, lounge around Central Perk and recreate the iconic fountain opening. Then pop into the onsite retail store and snag some exclusive Friends merch. FriendsTheExperience.com/Philadelphia.
Forbidden Phrases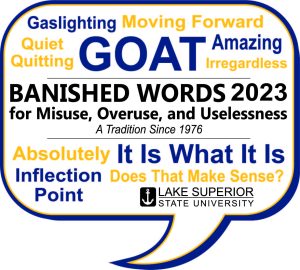 The English department at Lake Superior State University in Michigan once again published its annual Banished Words List. A tradition dating back to 1976, the list recognizes words and phrases that should be retired because they're redundant, cliché or downright irritating. Out of 1,250 nominations, 10 words and phrases were selected. "GOAT," the acronym for Greatest Of All Time, topped the list this year, along with terms like "inflection point," "gaslighting" and "it is what it is." See the full, annoying list at LSSU.edu.
Buy Less, Give More
Want to live more sustainably and give back to your community? Join a local Buy Nothing Facebook group, now with a new name, Gifting in West Chester Borough. Started in the Pacific Northwest, the Buy Nothing Project has grown into a worldwide movement, with the West Chester Borough group growing to over 1,700 members. The project is made up of hyper-local groups that provide a space to give away things you no longer need as they foster community connections. Find a group near you by searching on Facebook or visiting BuyNothingProject.org.
Groundhog Genesis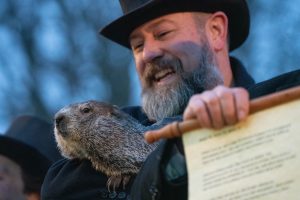 On February 2, Punxsutawney Phil makes his annual prediction. Ever wonder how this unusual celebration got started? The first Groundhog Day took place in 1887, but the tradition has much older roots. Ancient Celts celebrated Imbolc on February 2 and believed a sunny day meant a long winter. This became the Christian Candlemas, and small animals were used to forecast the end of winter. German immigrants brought this tradition to Pennsylvania in the 19th century, observing the native groundhog. The rest, as they say, is history. History.com.
Local Reads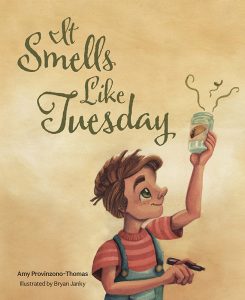 Longtime West Chester Area School District educator Amy Thomas recently published her first children's book, It Smells Like Tuesday (Mascot Books). When a second-grader, smelling tacos in the lunchroom, observed, "It smells like Tuesday," Thomas was inspired to write a book about the special connection between scent and memories. Now she's working on a sequel, It Tastes Like Sunday, about Sunday dinner, featuring multicultural recipes. Find a copy at your local bookstore. ItSmellsLikeTuesday.com.
back to top