Good To Know
Just a few things we thought you'd like to know this month
Flower Power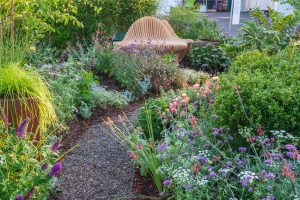 During this dreary midwinter, we all need something to look forward to. Fortunately, tickets are already on sale for the 2022 Philadelphia Flower Show, scheduled for June 11-19. This year's theme, "In Full Bloom," focuses on the restorative and healing power of plants. Daydream about thousands of plants and green events, including gardening workshops, a behind-the-scenes tour and an outdoor butterfly exhibit. The perfect antidote to winter doldrums. Tickets $50–$20. FDR Park, Philadelphia. PHSOnline.org.
Eye of the Tiger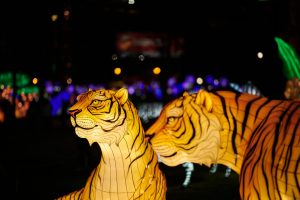 February 1 marks start of the Lunar New Year and the Year of the Tiger. What does that mean? According to the Chinese zodiac, the Tiger is strong and quick to action, plus it's a Water year, which represents emotion. Expect a year of strong emotions and rapidly changing situations, so be ready to adapt to change and willing to take risks. This year may be tumultuous, but you can also find great success. ChineseNewYear.net.
Sensory Garden
Enjoy a treat for your senses at Kennett's New Leaf Sensory Garden, currently undergoing an expansion. The new and improved garden will include a new nature-inspired children's book for the Story Walk, new plants in the Pollinator Garden and a new Story Rock area for creating your own fairy tale. The garden is a relaxing space for children and adults alike, especially those with sensory processing issues. Open year-round, dawn to dusk. Free admission. 776 Rosedale Rd., Kennett Square. TLCForSCC.org.
In A Pickle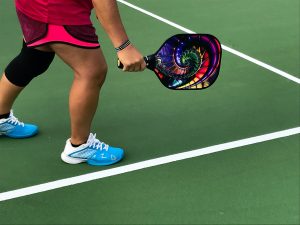 Looking to break a sweat and have some fun? Try pickleball, a fast-growing sport combining elements of tennis, badminton and ping pong. With a paddle and plastic ball, players of all ages can pick it up quickly for a casual or competitive game, singles or doubles. Ready to play? The YMCA of Greater Brandywine has nearly 40 indoor and outdoor courts across Chester County, or check USA Pickleball's "Places 2 Play" locator to find courts near you. YMCAGBW.org. Places2Play.org.
Lincoln's Lost Love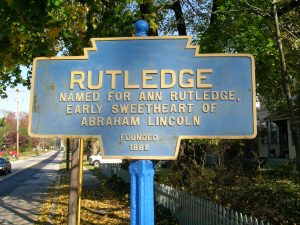 You may have heard that the first biography of Abraham Lincoln was published in West Chester, kickstarting Honest Abe's presidential bid. But that's not the only local tie to our 16th president. Visit the town of Rutledge (near Swarthmore) and you'll find a sign claiming Ann Rutledge, "early sweetheart of Abraham Lincoln," as the town's namesake, although the Kentucky native never set foot in Pennsylvania. So what's the real namesake? An 1860 romance novel, according to the borough's founders. RutledgePA.org/history.
back to top