Good to Know
Just a few things we thought you'd like to know this month
Main Line Monopoly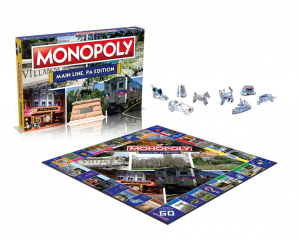 Add Villanova University, the Saturday Club, Chanticleer Gardens and more Main Line gems to your family night with the new Monopoly Main Line Edition! This special local version is one of only 13 "Community Edition" boards and features well-known suburban landmarks, including area universities, parks, retailers and more. See what other local surprises are featured in the Chance and Community Chest cards by buying the game at Main Line stores ($45), including Main Point Books in Wayne. TopTrumps.us.
Pinball Wizard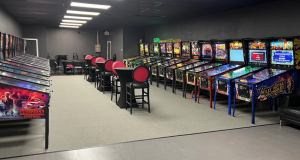 Polish your pinball skills at the newest addition to the gaming scene in West Chester, The Pinball Place. This animated arcade will be taking it old-school by offering open-play nights for hours of fun. Check out over 30 themed pinball machines, including "Stranger Things," "The Walking Dead" and "Wheel of Fortune." The budding business plans to host other events, including private parties and pinball tournaments. Find business hours and their regular livestreams at ThePinballPlace.biz. 929 S. High St. #11, West Chester.
An Amish Christmas
Wonder what Amish communities do for the holidays? While Christmas Day is typically celebrated at home, "Second Christmas" (the day after) is reserved for celebrating with extended family. During the season, few decorations are strung — the holiday is more low-key and religious — but stamped, homemade Christmas cards, holiday treats and family feasts are popular traditions (find stamped cards in Lancaster County Amish stores). Children put on annual performances singing songs, performing skits and reciting poems for family and friends at school. DiscoverLancaster.com.
Selfie Scene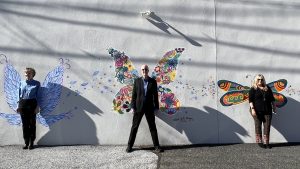 Cameras ready? West Chester welcomes a selfie wall, a new concept to spur giving to Safe Harbor of Chester County, a nonprofit helping homeless individuals in our area. And there's more — for every selfie posted to social media tagging @BenchmarkFCU and using the hashtag #ForLifesBenchmarks, Benchmark Federal Credit Union will donate 25 cents to Safe Harbor. Let's show off those supportive selfies this season and beyond! 20 N. Matlack St., West Chester. SafeHarborOfCC.org.
Goat's Gift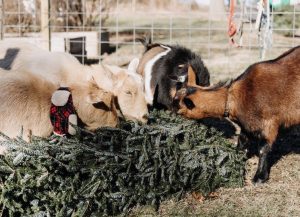 Keep the spirit of giving alive this year. Instead of sending your Christmas tree to the landfill, donate it to a local goat farm! The little furry friends will thank you as they munch on their Christmas presents. The Philly Goat Project at Awbury Arboretum would love to take your trees, as long as all the decorations are removed and the needles are dried out. Plus, this is a much greener way to dispose of your tree than kicking it to the curb. PhillyGoatProject.org.
back to top