Good to Know
Just a few things we thought you'd like to know this month
Hollywood Hotel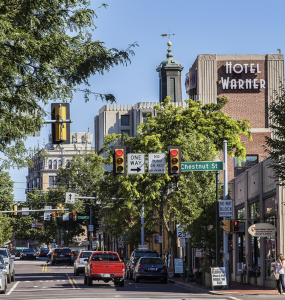 West Chester's Hotel Warner was recognized this year as one of the top 25 time-honored hotels in film and television by Historic Hotels of America. The hotel began as an opulent 1930s theater and won the award for its 50+ years of showing films. It's recognized along with such notable sites as The Plaza in NYC and The Fairmont Hotel San Francisco. Grab a seat at the Marquee Bar and imagine the Hollywood stardust. 120 N. High St., West Chester. HotelWarner.com.
Flourishing Fields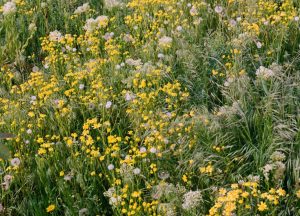 Nature lovers celebrate! There's a new five-acre wildflower and grass meadow in Hibernia County Park in Coatesville. This meadow reduces our local carbon footprint, adds diverse habitats for wildlife and reduces stormwater runoff. Plus, it's home to a bevy of busy bees and blooming flowers to brighten your walk through the park. Stop by to figuratively smell the roses and enjoy the lush outdoors. 1 Park Rd., Coatesville. ChesCo.org.
Last Call Camps
Fear not, parents. There's still time for summer camp and a last chance for play before back-to-school shopping trips. Choose a full day with iCore Fitness's ninja and parkour camp in West Chester, a half-day photography camp in Limerick or a few hours at Willowdale Chapel's Sunday Fun Nights in Kennett Square. Enjoy more fun before summer ends! iCore.ninja. Photography-Workshop.net. WillowdaleChapel.org.
Pawsitive Pup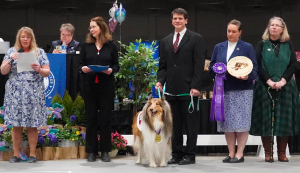 Kudos to County Lines' 2022 Cutest Pet Photo Contest winner, Ingrid, for becoming Collie Club of America's Shining Star Ambassador. This award recognizes Ingrid as the best collie community service dog. Her owner, John DeSantis, enjoys sharing the joy of Ingrid's company with everyone, from Barclay Friends: Senior Living to Radnor High School. Ingrid is a busy pup, so keep up with her plans to have some furry fun. On Instagram @IngridTheMostFamousDogInChesCo.
Free Fixes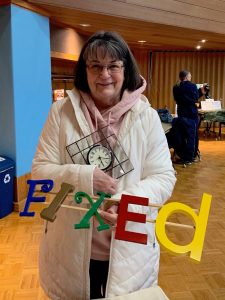 Favorite shirt torn? New microwave on the fritz? Instead of dumping your stuff in a landfill, stop by the Downingtown or Phoenixville Repair Cafes to get things fixed for free! Repair cafes have knowledgeable volunteers who will help you fix your things. So next time it's trash night, take a second look at your broken belongings and plan a trip to a repair cafe. Save the planet and your wallet. On Facebook @RepairCafeDowningtown. PhoenixvilleRepairCafe.com.
back to top