Good To Know
Just a few things we thought you'd like to know this month
Winter Wonderland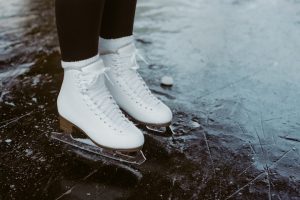 Looking for winter fun while giving back? Visit the new outdoor skating rink and winter village, Flight on Ice, in Newtown Square, by the Veterans War Memorial on West Chester Pike. Skate with a smile because a portion of the rink's proceeds goes to veterans in need. Visitors can also enjoy a lounge area, heated tent and plenty of food and hot drinks from Toscana Ristorante. Open through February, seven days a week. Tickets, $12, skate rentals, $10. FlightOnIce.com.
Beatles Do It
The international nonprofit Veganuary, along with cause ambassador Paul McCartney, encourages everyone to try a vegan lifestyle for January and beyond. Over half a million did it in 2021. Fortunately West Chester has plenty of vegan options to help, like Couch Tomato Café, Love Again Local and Roots Café, all offering a tasty variety of plant-based dishes. Prefer cooking at home? Veganuary's website has recipes and resources to help you eat green, protect the environment and prevent animal suffering. Veganuary.com.
Getting (Hung)Over It
Feeling worn out after the holidays? You're not alone. Join the club on National Hangover Day, fittingly on January 1st. To prepare for future "days after," stock up on painkillers and antacids beforehand, or try home remedies like ginger or Korean pear juice. Still hung over? Healthline's Dr. Rachael Link recommends eating a good breakfast, getting plenty of sleep and staying hydrated. And to avoid hangovers altogether, consider Dry January. Learn more about that in this article.
Skincare that Cares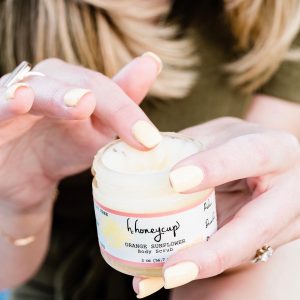 If your New Year's resolutions include taking better care of your skin, look no further than H. Honeycup, an online retailer based in Wayne. Founded by former finance executive Cindy Barberes, the company promotes only 100% vegan and cruelty-free products. The online store sells body oils and scrubs, lotions and bath crystals. Plus, they regularly donate to addiction recovery centers, to let you feel good while you look good. HHoneycup.com.
Bookworms' BFF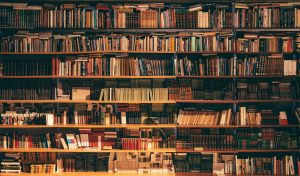 There's nothing like curling up with a good book on a cold winter day. If you're looking for your next great read, try The StoryGraph app before heading to your local independent bookstore. Along with keeping track of your reading habits and goals, the app provides personalized recommendations that can be filtered by mood or pacing. Plus, unlike other book-finding apps, there are no ads or sponsored content. Available on desktop and mobile devices. TheStoryGraph.com.
back to top