Good to Know
Just a few things we thought you'd like to know this month
A Golden (Rams) History.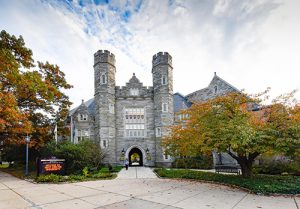 On September 25, 1871, 130 students arrived for the first day of classes at West Chester Normal School. And now West Chester University is celebrating 150 years of history and heritage with year-long festivities. Take part in this landmark occasion by visiting the campus for the newly opened History & Heritage Museum Exhibition, participate in the 150th Anniversary 5K run in spring 2022 or check out the campus-wide sesquicentennial exposition in April. Rams up! WCUPA.com.
Flower Power.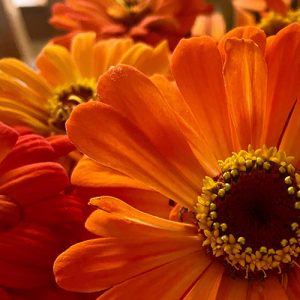 Brighten up your home with fresh cut flowers from Chester County's newest flower farm—Wildflower Farm. Owners, Ryan and Lori Heenan run the small-scale flower farm on their Malvern property and offer a wide variety of seasonal flowers from dahlias to inca zinnias. Stop by the farm on Saturday during the growing season (through November) and build your own bouquet with pre-cut flowers, order custom bouquets or even rent their mobile flower truck for your own event! 8 Castlebar Ln., Malvern. WildFlowerFarmPA.com.
Bitts of Delaware.
Explore hidden gems of the Brandywine Valley with Greater Wilmington CVB's new self-produced video series, Bitts & Bites. Enjoy mini-adventures as host Jessica Bittman dives into the best local attractions, events and restaurants. Join Bittman's journeys on YouTube or follow the GWCVB on Instagram and Facebook for fun pictures, videos and reels. Check out a recent video visit to Liquid Alchemy Beverages and get the latest on local ciders and meads. Cheers! VisitWilmingtonDE.com.
Book Talks.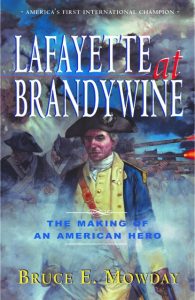 Chester County native and award-winning author Bruce Mowday recently released his latest book Lafayette at Brandywine: The Making of an American Hero. Take a deep dive into the Battle of Brandywine and learn even more about Lafayette and his many accomplishments. History buffs will enjoy Mowday's book tour across the county. Visit one of the book talks at spots like Avon Grove Library and Kennett Library. More info at Mowday.com.
Parents as Piggy Banks.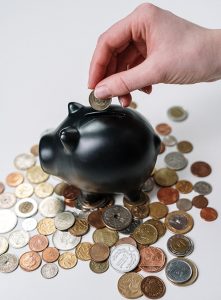 Halloween may leave some scared of ghosts, but National Transfer Money to Your Daughter's Account Day, October 6th, will have parents shaking in their boots. (Sons have their own day on October 13th.) Perfect timing for college students to call home to reconnect, express their love and, of course, ask for their holiday bonus. Technology has made this easier than ever, giving parents paper and digital options—Venmo, bank EFT—to fill their kids' piggy banks. NationalToday.com.
back to top