Good to Know / September 2019
Just a few things we'd thought you'd like to know this month.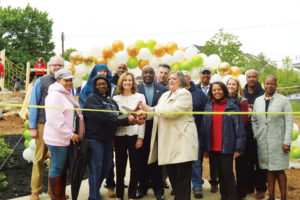 Walk in the Park
Coatesville's one-acre Palmer Park got more than a Mickey-Mouse makeover! As a recipient of the Meet Me at the Park Play Space Grant Program, funded by The Walt Disney Company and awarded by the National Recreation and Park Association (NRPA), Palmer Park replaced a long-closed swimming pool with a new play space. Blending green infrastructure with play equipment, the renovation helps make the park better—and more fun—for the whole community. 99 N. 9th Ave., Coatesville.
Thinking Machines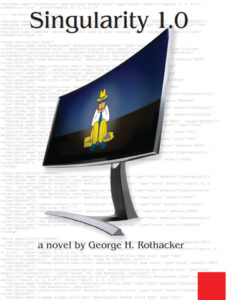 The year is 2029. Artificial intelligence has realized it's smarter than humans and starts to put together a plan to find its place in a world dominated by humans. This is the premise for local author George H. Rothacker's first work of fiction, Singularity 1.0, released on Amazon on August 30. Written and illustrated by Rothacker in less than six months, the story will excite science fiction fans … and serve as a cautionary tale to others. Visit the book signing at Wayne's Main Point Books on September 22 at 5 p.m. singularitynovel.com
Art Heist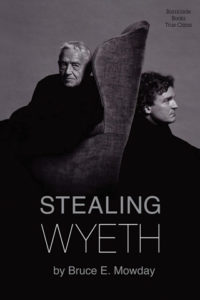 If you're an art history buff—or a true crime fan—check out local author Bruce Mowday's newest book, Stealing Wyeth. Released in August, it tells the tale of the 1982 theft of 15 paintings worth millions from Andrew Wyeth's estate, a story that then-journalist Mowday covered. Attend a book signing September 15 at Chadds Ford Days, or a book talk by Mowday on September 16 or 17 at the Phoenixville Library or Chester County Historical Society, respectively. Mowday.com.
Tiny Dream Home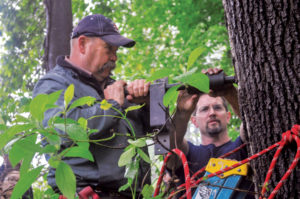 Pull up a log and get ready for hands-on training for a special project with Tree Top Builders' workshop on September 21 and 22. Learn about tree biology, treehouse design and construction, hardware installation and rigging—and how to take your treehouse to the next level with zip lines and bridges. The $579 cost includes the workshop, meals and a treehouse t-shirt. RSVP online and plan to create your own treehouse getaway! 1442 Phoenixville Pk., West Chester. TreeTopBuilders.net.
For the Good of Horses
Every thoroughbred horse deserves a chance to live a great life after racing, and the Fair Hill Thoroughbred Show aims to make that happen for retired horses. The show has hunter and jumper classes, and offers scholarships to reward riders for selecting a thoroughbred. This year there's a silent auction plus more than $9,500 in prize money. Come support this great event! 4640 Telegraph Rd., Elkton, MD. FairHillThoroughbredShow.com.
back to top