Good to Know / August 2020
Just a few things we'd thought you'd like to know this month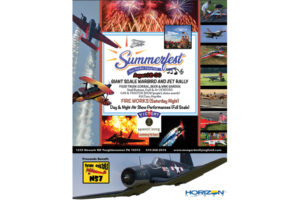 Airfield Festivities. We're celebrating that outdoor festivals are starting up again, including SummerFest 2020 at the New Garden Airfield, August 28th to 30th. The Airfield will host a jet rally with a giant scale warbird, plus air shows all day and night for your entertainment. Enjoy food trucks, art vendors, crafts, kids zone, hayrides, beer, wine and Saturday night fireworks. A great way to wind down August with family and friends. NewGardenFlyingField.com.
---
Celestial Sights. Calling all astrophiles! The best meteor shower of the year began July 17th and will continue through August 24th. Called Perseids—after the meteors' proximity to the constellation Perseus—this natural light show has its best nights coming up on August 12th and 13th, though the meteors will continue to peak on warm nights. Expect 50 to 75 meteor showers per hour from 10 p.m. until pre-dawn hours. Set a calendar alert and get gazing! For more info, visit DCNR.PA.gov.
---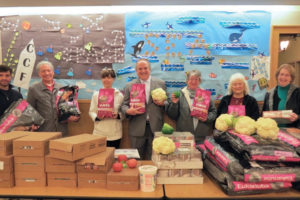 Pawsitive Thinking. For many seniors living alone, pets are great companions. But because it can be challenging to care for pets' needs on a fixed income, Henry's Helping Paws provides pet food to seniors who can use some help. This initiative was started by PA Senator Dinniman and is named after his beloved late standard poodle. Partnering with the Pennsylvania Veterinary Medical Associated and Chester County's Meals on Wheels, Henry's Helping Paws has the resources to provide quality care for your cats and canines. AnimalCarePA.org.
---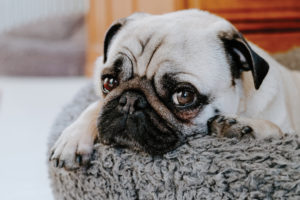 Pamper Your Pooch. Prepare for National Spoil Your Dog Day on August 10th. Since dogs are our best friends, plan some extra lovin' for our furry companions. Order a Starbucks puppucino (a cup filled with whipped cream), curl up on the couch for extra belly rubs, spring for a special grooming session or new toy, or take the high road and make a donation to a shelter in your dog's name. Whatever you do, snap a pic for social media. NationalToday.com.
---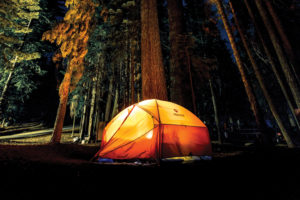 Happy Campers. Adventure can happen close to home. And local campsites—including West Chester's KOA Holiday, Media's Ridley campgrounds, Glenmoore's Brandywine Creek campground—allow you to get to your destination quickly, yet feel distanced from your everyday grind in an affordable and eco-friendly way. Now that we're in the Green Phase, recreational activities at campsites are reopening and boat rentals, group camping and nature trails are available. So, wilderness fan, end your summer in the great outdoors. For more, visit DCNR.PA.gov.
back to top